Lavrov, Kerry Discuss Prospects of Russia-US Coordination in Syria
TEHRAN (Tasnim) – Russian Foreign Minister Sergei Lavrov and US State Secretary John Kerry discussed the conflicts in Syria and Ukraine in phone talks held ahead of their meeting this week, the Russian Foreign Ministry said Wednesday.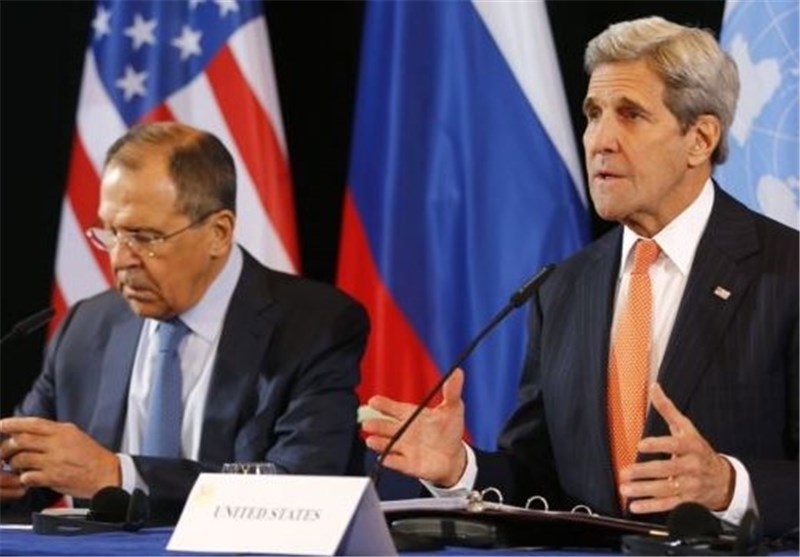 The diplomats addressed the prospects of Russian-US coordination in the fight against terrorists.
"They discussed the situation in Syria, including the situation around Aleppo, where [Syrian] government forces are carrying out a humanitarian operation with Russian military support," the ministry said, Sputnik reported.
"This includes the separation of Washington-backed Syrian opposition groups from terrorist groups hiding behind them that are not subject to the ceasefire," the ministry said, referring to the cessation of hostilities reached between Moscow and Washington on February 27.
Lavrov additionally called on Kerry to use the United States' influence on Ukraine to warn it against provocations and encourage Kiev's dialogue with the eastern Ukrainian regions known as the Donbass.
The diplomats are due to meet in Geneva on Friday to discuss joint work on Syria, Russian and US officials confirmed earlier in the day.