Russia Agrees to 48-Hour Aleppo Truce: De Mistura
TEHRAN (Tasnim) – Russia has agreed to a 48-hour humanitarian pause in the divided Syrian city of Aleppo to allow aid deliveries, but security guarantees are awaited from other parties on the ground, UN officials said on Thursday.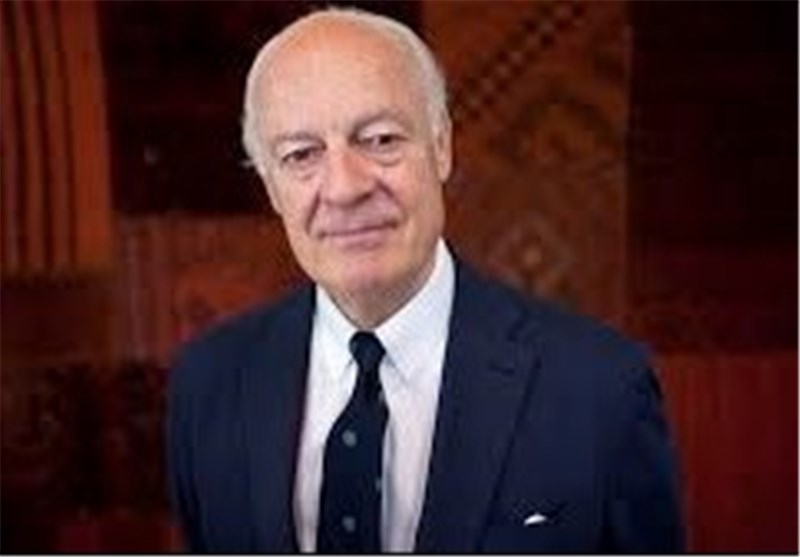 "We are very much focused in maintaining our line, we want a 48-hour pause, the Russian Federation replied 'yes', we will wait for others to do the same," Staffan de Mistura, UN Special Envoy for Syria, told reporters.
"But we are ready, trucks are ready and they can leave anytime we get that message," he added, Reuters reported.
The UN relief plan for Aleppo has three elements, including simultaneous deliveries of food to the militant-held east and government-controlled west, as well as "cross-line repair" of the electrical system in the south that powers water pumping stations that serve 1.8 million people, said Jan Egeland, who chairs the weekly humanitarian task force that met in Geneva.
Syria has been gripped by civil war since March 2011 with various terrorist groups, including Daesh (also known as ISIS or ISIL), currently controlling parts of it.
According to a report by the Syrian Center for Policy Research, the conflict has claimed the lives of over 470,000 people, injured 1.9 million others, and displaced nearly half of the country's pre-war population of about 23 million within or beyond its borders.