Iraq's Khaldiyah Island Fully Purged from Daesh Terrorists: PM
TEHRAN (Tasnim) – Iraq's Prime Minister Haidar al-Abadi announced the full liberation of the city of Khaldiya Island, east of Al-Anbar province, from Daesh (ISIL), as a military commander said 1,000 of the terror group were killed in fighting.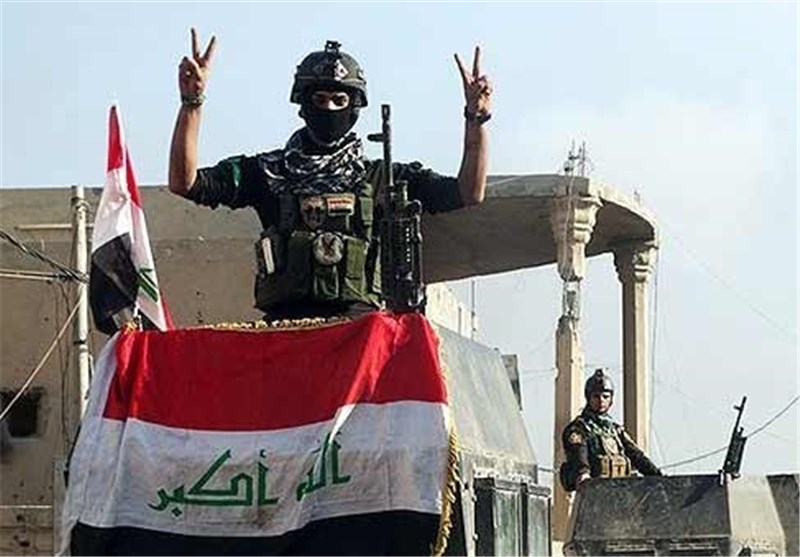 In a statement late on Saturday, al-Abadi announced the end of the Khaldiya operation following its full liberation from the Daesh, and the killing of huge numbers of terrorists after a complete rout.
A new victory has been achieved in Khaldiya thanks to the bravery of the "valiant fighters," and the sacrifices of the "innocent martyrs," the statement said.
The statement also noted the achievement adds to Iraq's several other grand victories realized this year, the latest of which being recapturing of the northern town of Qayyarah from the grip of the Daesh, Kuwait News Agency reported.
When the Iraqi army launched the operation to free the island, it was expected to fight just 150-200 Daesh militants there, but surprisingly, there were up to 1,200-1,400, both local and foreign fighters, head of the Al-Anbar popular mobilization commander Lt. Gen. Rashad Fulayyeh said.
Ever since the start of the fighting up until now, the army has killed about 1,000 from Daesh, he added.
After the liberation of the city of Al-Fallujah, most of Daesh fighters fled to Khaldiya, which was also a strategic channel to feed the "terrorists" in others parts of Al-Anbar, he added.