Rocket Attack on Turkish Tanks in Syria Kills Soldier, Wounds Three
TEHRAN (Tasnim) – One Turkish soldier was killed and three more wounded in a rocket attack by Kurdish militia on two tanks taking part in Turkey's military offensive in northern Syria, state media said.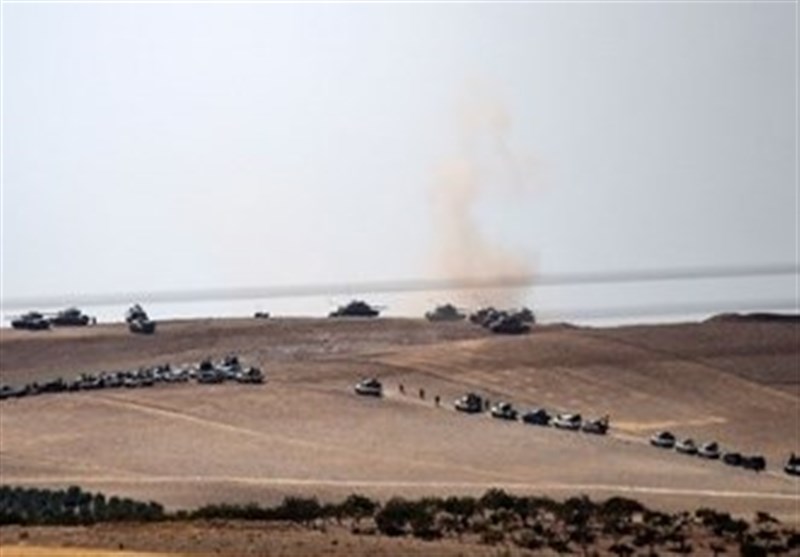 The dead soldier -- who has not been identified as of Sunday -- is the first confirmed Turkish fatality of Turkey's unprecedented operation in northern Syria which began on Wednesday and has so far proceeded with lightning pace.
The rocket fire on Saturday came from members of the Kurdish Democratic Union Party (PYD). Turkey considers the PYD and its People's Protection Units (YPG) militia to be terror organizations, even though they are backed by Ankara's ally the United States in the fight against Daesh (ISIL) in Syria.
Local media reports said Turkish army responded to the rocket attack by shelling PYD targets in Syria, without giving further details, AFP reported.
The tanks were hit in the area of the Syrian town of Jarabulus, which Turkish forces helped pro-Ankara militants seize from terrorists on Wednesday.
Turkey has warned that its offensive in Syria is targeted against the Kurdish militia as well as Daesh, warning the YPG to retreat from its recent advances.
Earlier, activists had reported the first fighting between the Kurdish forces and Turkish tanks inside Syria since Ankara began its offensive.
Turkey now has dozens of tanks and hundreds of soldiers on the ground in Syria and is ready to send more, media reports have said.