Iran Urges Implementation of Road Map to Boost Tehran-Minsk Ties
TEHRAN (Tasnim) – Iran's president on Sunday called for efforts to implement a road map developed for enhancement of mutual cooperation between Tehran and Minsk.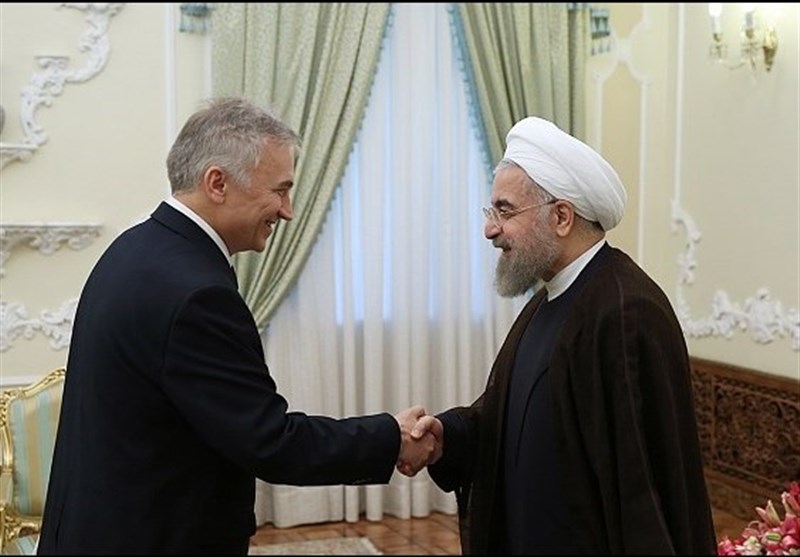 Incoming Belarusian Ambassador to Iran Yuri Ivanovic Lazarcic met with Iranian President Hassan Rouhani on Sunday morning to submit his credentials.
During the meeting, President Rouhani pointed to a decision that he and his Belarusian counterpart Alexander Lukashenko had made on the sidelines of the BRICS and the SCO summits in the Russia city of Ufa back in July 2015 on the formulation of a road map to mutual cooperation.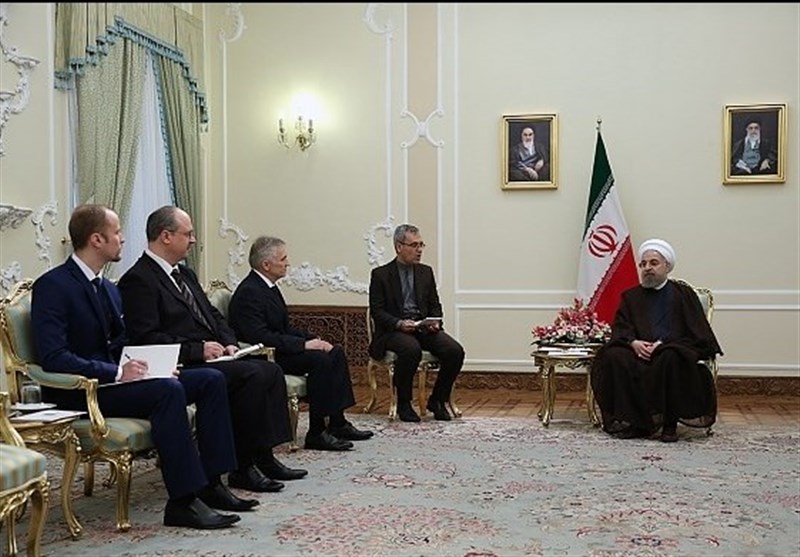 The road map has been concluded and signed by the officials of the two countries, he added, urging efforts to put the document into practice.
The president also called for the removal of any obstacles in the way of economic relations between Tehran and Minsk.
For his part, the new envoy hailed friendly ties between Iran and Belarus on the basis of "mutual respect and trust", saying the coming into force of a lasting nuclear deal between Tehran and world powers has provided good opportunities for closer interaction with Iran.
Back in May, Belarusian Prime Minister Andrei Kobyakov voiced his country's willingness to develop bilateral relations with Iran in various economic and political areas.
Speaking at the 13th session of Iran-Belarus Economic Commission in Minsk, Kobyakov also praised the long record of cooperation between the two countries and the resulting achievements.