FM: Afghanistan Resolute in Cementing Iran Ties
TEHRAN (Tasnim) – Afghan Foreign Minister Salahuddin Rabbani voiced his country's resolve to strengthen political and economic relations with Iran.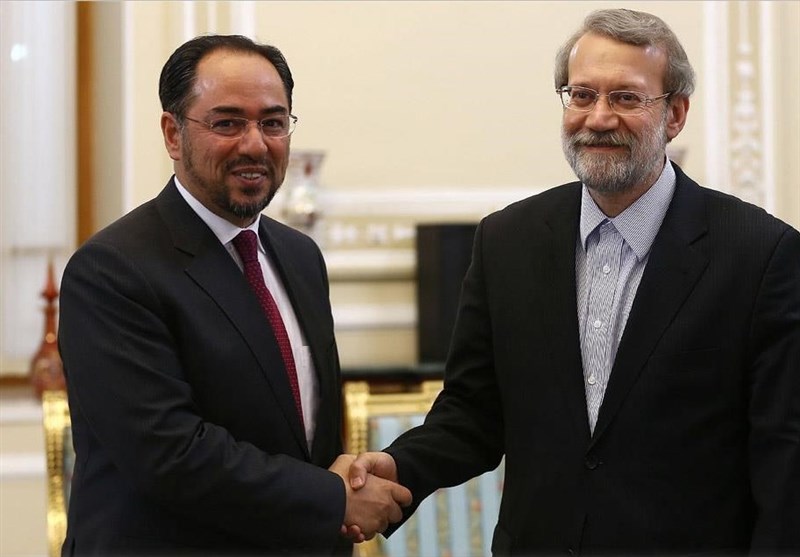 In a meeting with Iranian Parliament Speaker Ali Larijani, held in Tehran on Sunday, Rabbani said Afghanistan is seriously after expansion of political and security cooperation with Iran and closer trade interaction with easier transit.
The visiting diplomat also expressed gratitude to Iran for hosting millions of Afghan migrants over the past four decades.
The Iranian parliament speaker, for his part, expressed Iran's support for neighboring Afghanistan's unity, territorial integrity, stronger political structures and its fight against terrorism.
Back in May, Afghan President Ashraf Ghani traveled to Iran to sign a trilateral agreement between Iran, Afghanistan and India on the establishment of an international transit corridor via the Iranian port city of Chabahar.
While in Tehran, Ghani had a meeting with Iranian President Hassan Rouhani, during which he voiced Kabul's willingness to cement closer regional cooperation with Tehran.