Terrorists Arrested in Iran Admit Receiving Saudi Backing: Senior MP
TEHRAN (Tasnim) – A senior Iranian lawmaker said members of a terrorist group captured in Iran earlier this month have revealed "valuable information" about receiving support from Saudi Arabia.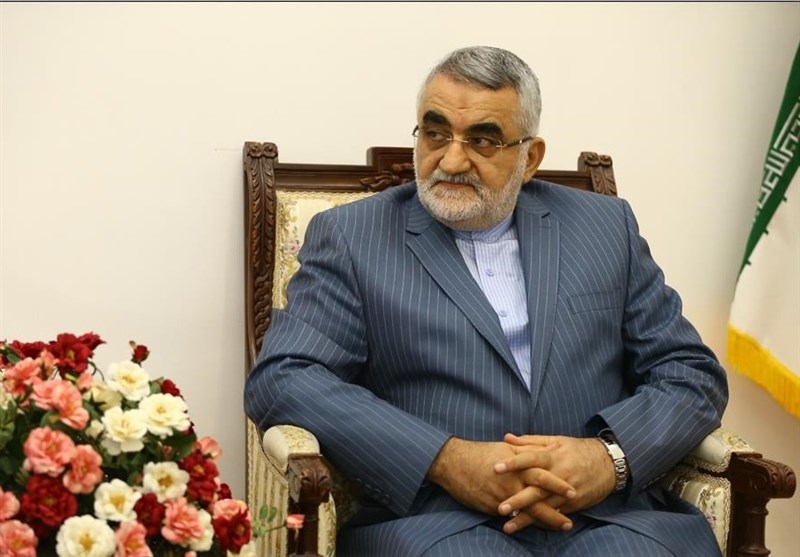 "(Members of) the recently-captured terrorist group have disclosed valuable information on role of Saudi Arabia (in anti-Iran plots) and its support for them," Chairman of the Iranian Parliament's National Security and Foreign Policy Commission Alaeddin Boroujerdi said in an interview with Lebanon's al-Ahd news website released on Monday.
On August 21, Iran's Intelligence Ministry said in a statement that members of the Takfiri group who had been at large had been arrested on August 18.
The terrorist group had been disbanded in west of Iran in an operation on August 15 and 16, according to the statement.
Boroujerdi added that the Saudi regime is using every tool at its disposal in the region and world against the Islamic Republic of Iran.
Elsewhere in his remarks, the top lawmaker pointed to Russia's recent use of an Iranian airbase for bombing terrorists' positions in Syria, saying Tehran and Moscow are ready to take "bigger strides" to uproot Takfiri terrorism in the region.
Stressing that the Takfiri militants are nearing their end in Iraq and Syria, Boroujerdi said, "The Resistance Front is gaining more power day by day and collapse of Daesh and (other) terrorist groups has begun in Iraq and Syria."
The northern and western parts of Iraq have been plagued by gruesome violence ever since Daesh terrorists began their reign of terror in the country in June 2014.
Syria has also been gripped by foreign-backed militancy since March 2011. United Nations Special Envoy for Syria Staffan de Mistura estimates that over 400,000 people have been killed in the conflict. The UN has stopped its official casualty count in Syria, citing its inability to verify the figures it receives from various sources.