Fire Under Control at Iran's South Pars Gas Field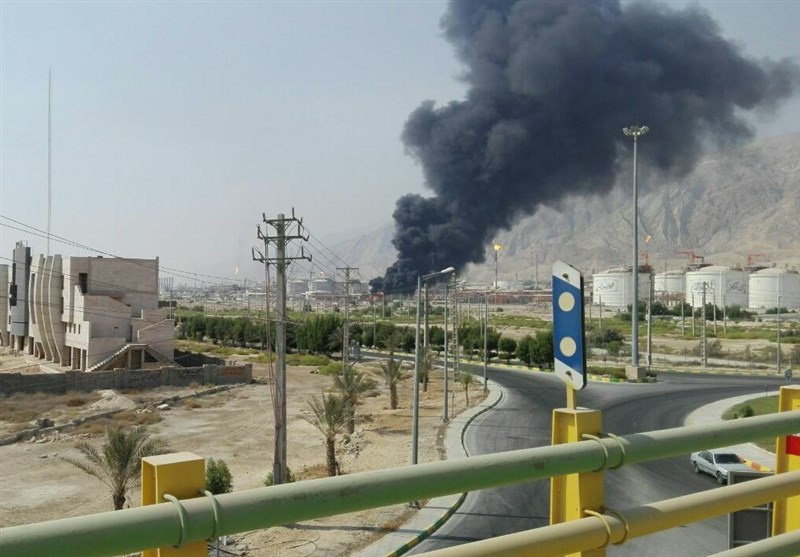 TEHRAN (Tasnim) - Firefighters brought a fire at a refinery in Iran's giant South Pars gas field under control on Tuesday, an official announced, saying the blaze has not caused any casualties.
Speaking to the Tasnim News Agency, Qassem Qaedi, crisis management coordinator in the southern province of Busheher, said firefighters have brought the fire under control.
It had broken out at a waste storage tank in the 6th refinery unit of South Pars gas field's phases 15 and 16.
The firefighting operation is in good progress, he added, predicting that the blaze would be extinguished shortly.
The fire poses no threat to the other facilities in the complex, as other refineries are operating normally, he assured.
The South Pars gas field, whose development has been divided into 28 phases, is located in the Persian Gulf straddling the maritime border between Iran and Qatar.
The Tuesday's fire marked the latest incident in the country's oil, gas and petrochemical industries over the past few weeks.
In late July, a fire broke out at a storage tank in Bistoon Petrochemical Complex in Iran's western province of Kermanshah. The plant returned to service in less than 24 hours.
The most serious incident in the history of Iran's petrochemical industry also took place in July, when an inferno broke out at Bu Ali Sina Petrochemical Refinery Complex in Mahshahr and raged at a giant storage tank for more than two days.