Three Americans Backing Kurdish Forces Killed in Syria: Report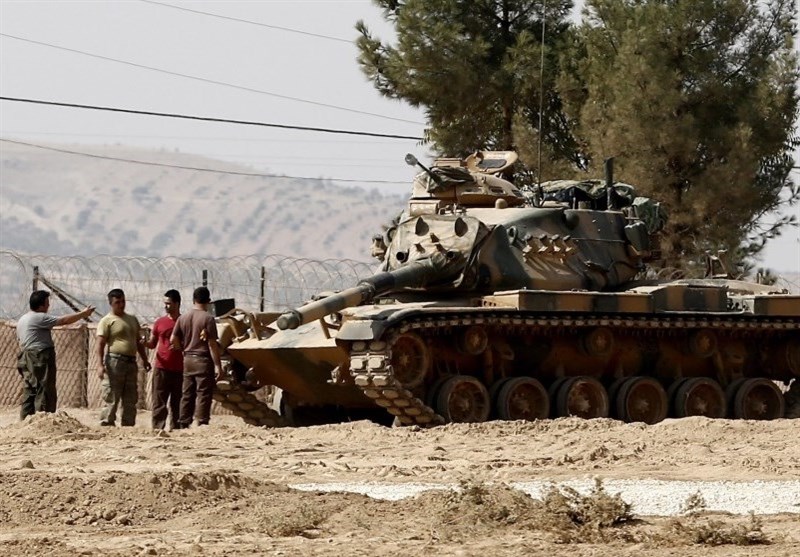 TEHRAN (Tasnim) - Three American special forces have been killed in Syria while fighting alongside Kurdish forces near the recently captured town of Manbij, a Kurdish security source told The New Arab.
The bodies of the three soldiers killed last week were transferred to the US Consulate in the Iraqi city of Erbil to be flown to the US at a later time, the source said late on Tuesday.
The source named the slain servicemen as Levi Johnson, Jordan Andrew and Will Savage adding that they had been assisting Kurdish forces for around a year in northern Syria.
"Authorities at the Faysh Khabur border crossing between Syria and Iraq received the three bodies under the supervision of staff members from the US Consulate in Erbil," a Peshmerga officer, who spoke on the condition of anonymity, said.
"Kurdish-Syrian fighters delivered the bodies after they were taken to a field hospital when they fell in battle."
The director of Faysh Khabur border crossing, Shaukat Barbharri, confirmed the report adding that the soldiers had died while fighting with the Kurdish People's Protection Units [YPG].
The US has been relying on the Kurdish YPG militia backed by support from the US-led coalition and 200 US special operations forces to fight the Daesh (ISIL) terrorist group.
The YPG is also a key component of the Kurdish-dominated Syrian Democratic Forces [SDF], which groups diverse factions battling the terrorists.
Last week, Turkey launched a two-pronged operation inside Syria against Kurdish forces and Daesh.
After a weekend of Turkish clashes with YPG-allied forces, Washington has expressed alarm and urged both sides to stop fighting each other and concentrate on combatting Daesh.
Turkey on Wednesday said it did "not accept" US claims that it had agreed on a truce with Kurdish-led forces in northern Syria.
The strikes against the YPG are hugely sensitive as the outfit - seen as a terror group by Ankara - is allied with Turkey's NATO partner the United States.
Turkey sees the YPG as an offshoot of the outlawed Kurdistan Workers' Party [PKK] which has waged a bloody war against the Turkish state since 1984.