Yemeni Retaliatory Attack Leaves Two Saudi Soldiers Dead: Report
TEHRAN (Tasnim) – Yemeni army soldiers have reportedly launched retaliatory attacks against Saudi border guards in Saudi Arabia's southwestern border region of Asir, leaving two soldiers dead.
September, 03, 2016 - 16:43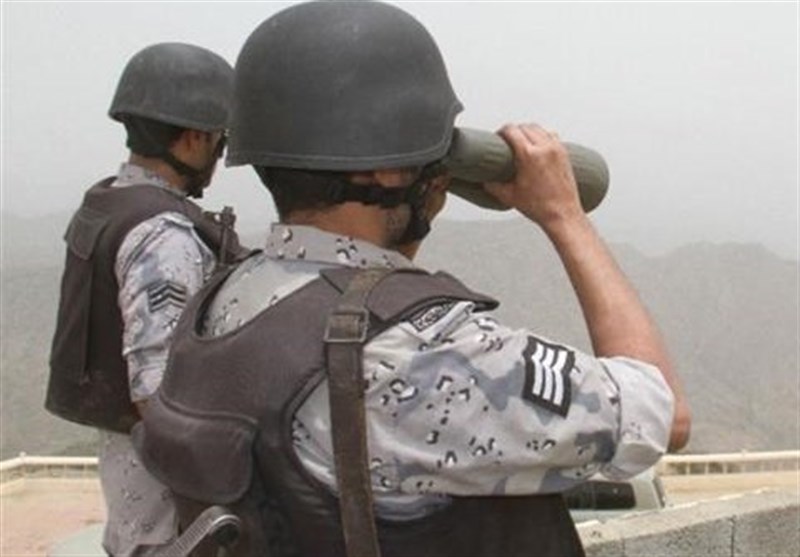 Yemeni snipers fatally shot two Saudi troops in the al-Rabu'ah town of the region on Saturday morning, al-Mayadeen television news network said, Press TV reported.
A Saudi military vehicle also went up in flames after Yemeni soldiers and their allies targeted it with a guided-missile at a camp in the same southwestern Saudi city.
The attacks were in retaliation for Riyadh's relentless aerial bombardment campaign against Yemen.
Earlier, the media bureau of the operations command in Yemen released footage showing locally designed and manufactured Borkan-1 (Volcano-1) missile blasting off from a launcher deployed in an unknown location in Yemen.
The solid propellant and Scud-type missile reportedly hit a stationary target in the Saudi city of Ta'if, located more than 700 kilometers (434 miles) southeast of the capital, Riyadh.
Also on Saturday, Saudi military aircraft struck a car as it was traveling along a road in the Baqim district of Yemen's mountainous northwestern province of Sa'ada, leaving one civilian dead and four others wounded.
Saudi fighter jets also carried out two airstrikes against the al-Nahdin district in the northern Yemeni province of Sana'a. There were no immediate reports about the number of casualties and the extent of damage caused.
Elsewhere, in the southwestern Yemeni city of Lahij, two police officers lost their lives and another seven were injured when a bomb explosion ripped through a public outdoor market.
Saudi Arabia has been incessantly pounding Yemen since March 2015, with the UN putting the death toll from the military aggression at about 10,000. The offensive was launched in an attempt to reinstate Abd Rabbuh Mansur Hadi, a Saudi ally who has resigned as Yemen's president.