New Turkish Tank Incursion into Syria
TEHRAN (Tasnim) – Turkey's state-run news agency says Turkish tanks have entered Syria's Cobanbey district northeast of Aleppo in a "new phase" of the Euphrates Shield operation.
September, 03, 2016 - 17:21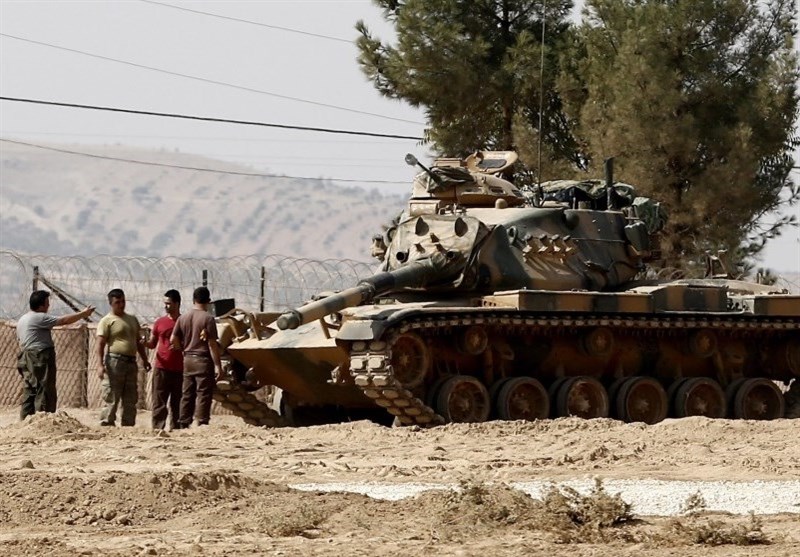 Turkish tanks crossed into Syria Saturday, allegedly to support Syrian rebels against the Daesh (ISIL) terror group, Anadolu news agency said.
Turkey launched a cross-border operation on Aug. 24 along with Free Syrian Army units in what Ankara claims is an attempt to clear the village of Jarablus of Daesh militants.
Since then, rebels have been seizing villages along the Turkish border near Jarablus and the western Cobanbey district from Daesh.
The Turkey-backed Free Syrian Army units have also been fighting US-backed Kurdish People's Protection Units or the YPG.