US Urges Bahrain to Release Prominent Activist Nabeel Rajab
TEHRAN (Tasnim) - The United States called on Bahrain to immediately release prominent rights activist Nabeel Rajab, who is in prison over a tweet criticizing Manama's participation in the Saudi-led military operations in Yemen.
September, 07, 2016 - 15:17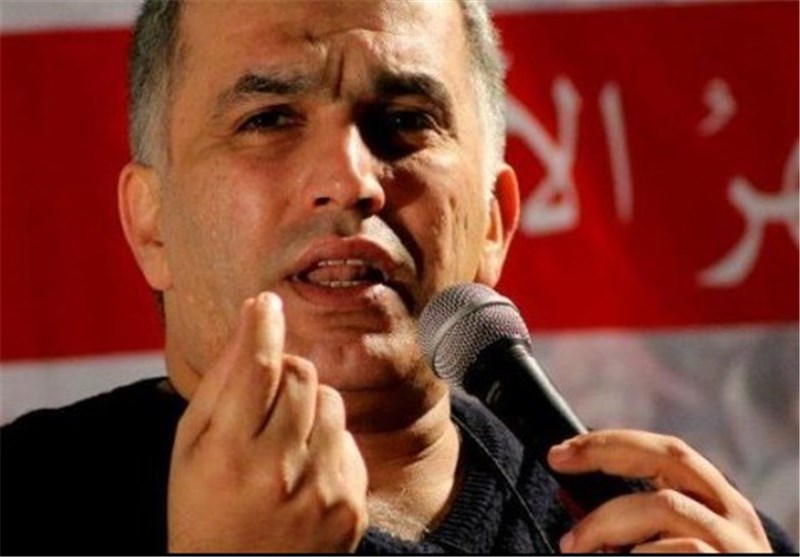 "We call on the government of Bahrain to release him [Rajab] immediately," US State Department spokesman Mark Toner said.
"We have concerns about the state of human rights in general in Bahrain and we're engaging with the government ... on all these issues."
The State Department's statements come just two days after The New York Times published a letter by Rajab, in which he said he was facing prosecution for exposing human rights abuses in Bahrain and criticizing the war in Yemen, the New Arab website reported.
Following the publication of the letter, Bahraini authorities filed new charges against Rajab, for "publishing a column in a foreign newspaper in which he deliberately broadcast news, statements and false rumors that undermine the kingdom's prestige and stature."
Toner said the United States was "very concerned" about Rajab's "ongoing detention and the new charges filed against him."
Human Rights Watch last week joined a growing chorus of international rights groups calling on Bahrain to release Rajab and other detained activists.
"Bahrain keeping Nabeel Rajab in a prison cell for criticizing abuses shows the ruling Al Khalifa family's deep contempt for basic human rights," said Joe Stork, deputy Middle East director at Human Rights Watch.
"States that claim to support peaceful activism should use the Human Rights Council session to demand Rajab's immediate release. And they should push Bahrain to lift the restrictions placed on Nabeel's colleagues."
Rajab, who faces up to 15 years in prison as his trial resumes this week, was arrested on 2 April 2015 after posting comments on Twitter criticizing Bahrain's participation in the war in Yemen.
He was released on 13 July the same year, but prosecutors did not close the cases and ordered his re-arrest on 13 June 2016.
Amnesty International has also condemned Rajab's "farcical trial", describing it as a "barefaced assault on freedom of expression" and calling on Bahraini authorities to drop all charges against him.
"Parading a human rights defender like Nabeel Rajab in front of a court over tweets is a shameless attack on freedom of expression and is a further stain on Bahrain's already appalling human rights record," Philip Luther, Director of the Middle East and North Africa Program at Amnesty International, said in July.
"The government must halt this brazen crackdown on freedom of expression and accept that everyone in Bahrain has the right to peacefully voice their opinions, including through social media."
The London-based rights watchdog has also raised concerns about Rajab's deteriorating health, as he has been taken to two hospitals for an irregular heartbeat since his detention and at the time of arrest, was waiting to schedule two operations related to other medical conditions.
Bahrain has been shaken by unrest since security forces crushed protests demanding a constitutional monarchy and an elected prime minister in 2011.