Syrian Protesters Urge Swift End to Siege of Kefraya, Foua (+Photos)
DAMASCUS (Tasnim) – A group of Syrian people held a sit-in protest in Damascus on Wednesday to voice their support for people of Kefraya and al-Foua, the two Syrian towns besieged by terrorist groups.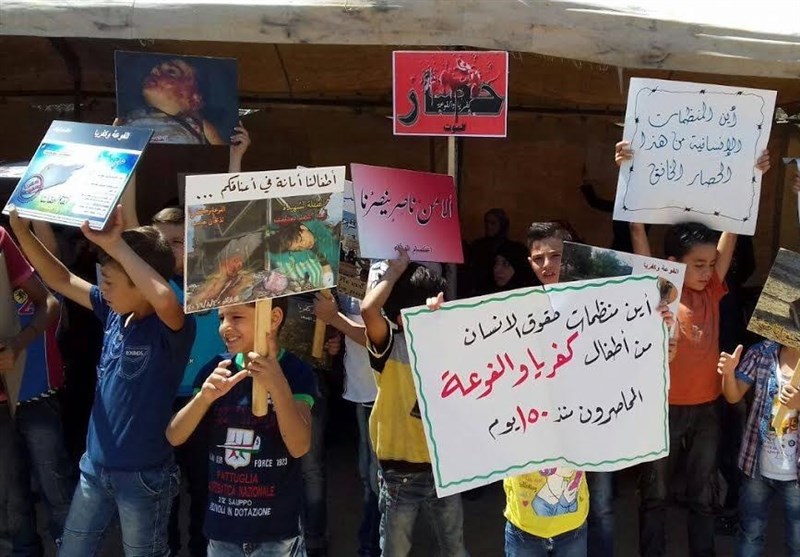 According to Tasnim dispatches, the protesters, who were allowed out of the towns of Kefraya and al-Foua in the Idlib province nearly one year and a half ago, gathered in al-Wafa square in southern Damascus and urged a swift end to the siege.
Syria's army and allied Lebanese resistance fighters of Hezbollah reached a truce deal with Takfiri militants on evacuation of scores of inhabitants of the towns last December. However, large groups of them are still under the siege of the terrorists.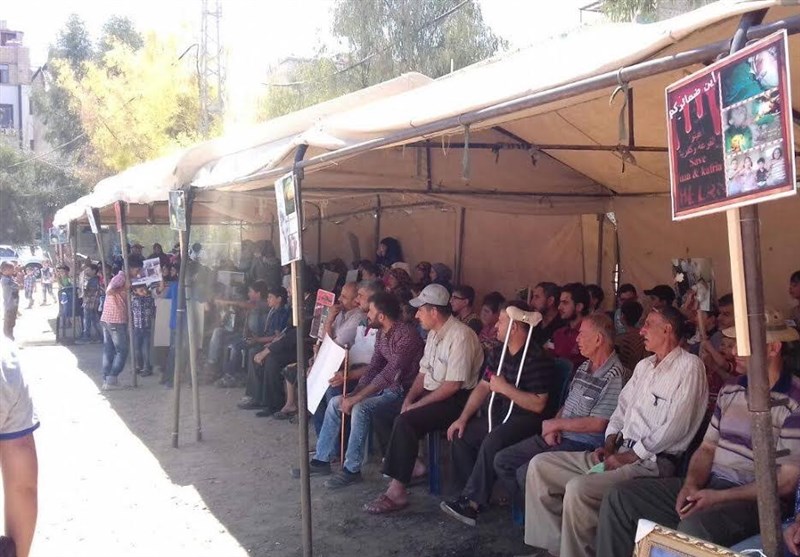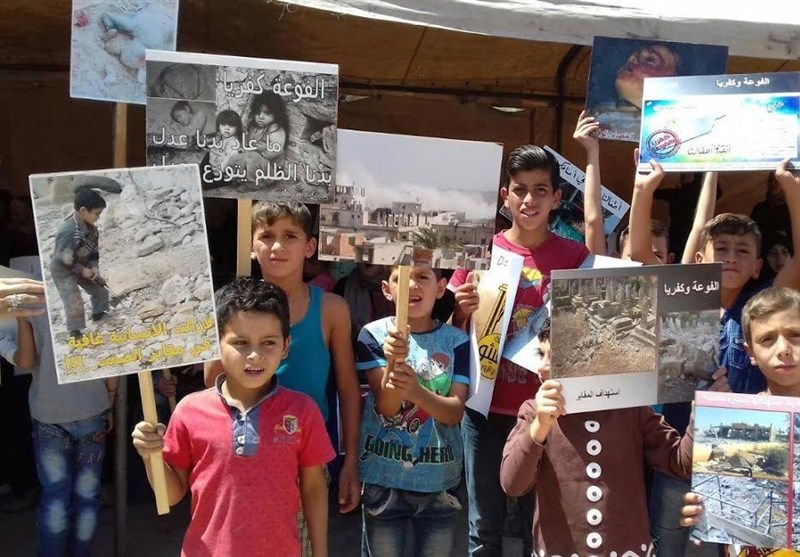 The Syrian demonstrators called on the international human rights bodies, including the UN to take action, saying that their sit-in protest will spread to other cities and provinces if their demands are not met.
Humanitarian crisis threatens the two Shiite populated towns as people there do not have access to clean water and adequate sanitation.
Some 400,000 people are under siege in Syria as the foreign-backed militancy is wreaking havoc across much of the country.
There has been nearly a complete media blackout on the situation in Kefraya and al-Foua by western media.
Syria has been gripped by civil war since March 2011 with various terrorist groups, including Daesh (also known as ISIS or ISIL), currently controlling parts of it.
According to a report by the Syrian Center for Policy Research, the conflict has claimed the lives of over 470,000 people, injured 1.9 million others, and displaced nearly half of the country's pre-war population of about 23 million within or beyond its borders.