Iranian Powerlifter Farzin Wins Gold at Rio Paralympics
RIO (Tasnim) - Iran's powerlifter Majid Farzin seized the country's second gold medal at the 2016 Paralympic Games on Monday.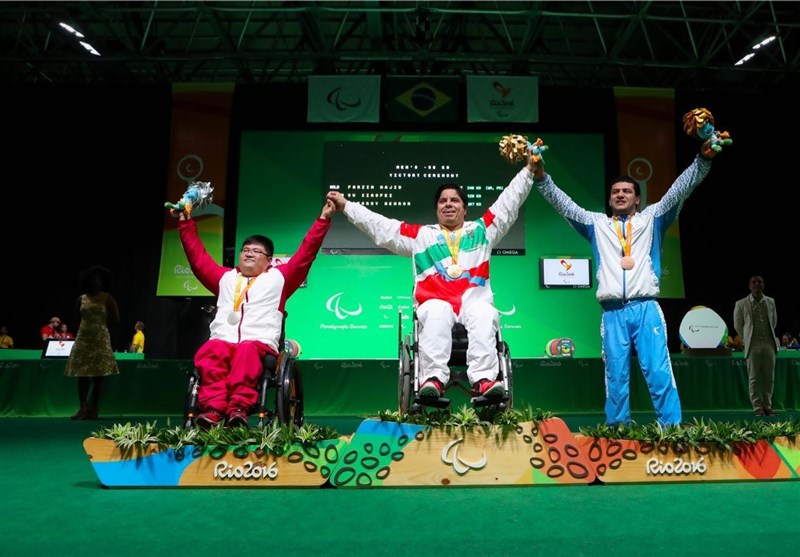 In the final event of the men's under 80kg competition, the 32-year-old won the gold medal lifting 240kg in the third round.
"I'm delighted and I thank God I was successful," said Farzin.
"With the hand of God I was able to win this medal and break the world record. Rio 2016 will always be in my memories," he added.
Gu Xiaofei of China took the silver medal with a best attempt of 228kg.
Uzbekistan's Akhror Bozorov claimed the bronze.
Iran has participated at the 2016 Summer Paralympics with 111 athletes in 12 sports.
The Iranian delegation finished in 11th place in the previous edition, winning 10 gold medals, seven silvers and seven bronze medals.