Reciprocal Visits Planned by Iranian, Chinese Military Delegations: Envoy
TEHRAN (Tasnim) – Delegations from the armed forces of Iran and China will pay reciprocal visits to the other country in the near future, the Chinese ambassador to Iran announced.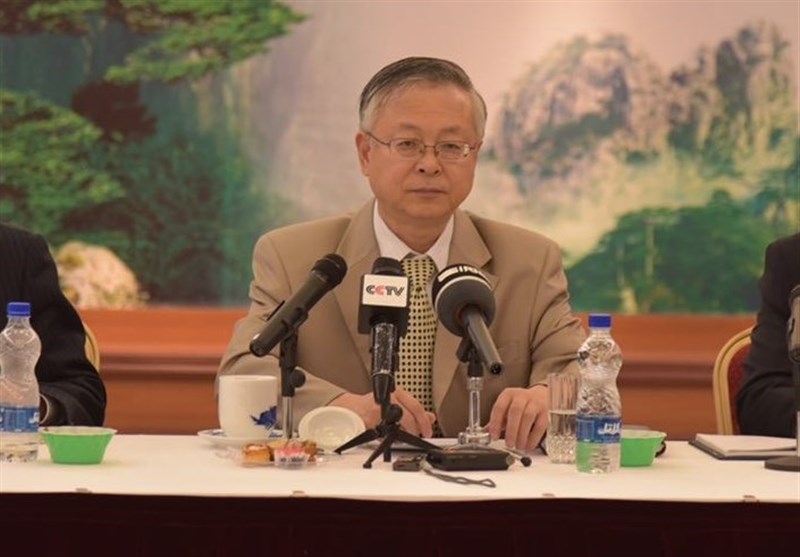 Speaking to reporters at a press conference in Tehran on Tuesday, Pang Sen highlighted future plans for boosting military cooperation between Tehran and Beijing, saying that a number of delegations from the Chinese Army and the Iranian Armed Forces are slated to pay official trips to the other country soon.
Tehran and Beijing have close diplomatic, economic, trade and energy ties, and in recent years have developed their military relations as well.
The Chinese diplomat further pointed to China's role in a project to redesign the Arak heavy water reactor in Iran that Tehran has undertaken to "rebuild" under a lasting nuclear deal with world powers, saying that two week ago, an expert team from China visited the nuclear site and held talks with Iranian officials in this regard.
He added that negotiations are underway, hoping that the two sides would soon reach a major agreement to redesign the heavy water reactor near the central city of Arak.
Iran and the Group 5+1 (Russia, China, the US, Britain, France and Germany) on July 14, 2015, reached a lasting agreement over Tehran's nuclear energy program, known as the Joint Comprehensive Plan of Action (JCPOA).
According to the JCPOA, "Iran will redesign and rebuild a modernized heavy water research reactor in Arak, based on an agreed conceptual design, using fuel enriched up to 3.67 %, in a form of an international partnership which will certify the final design."