Rally Held in Washington against Construction of Dakota Access Pipeline
WASHINGTON, DC (Tasnim) – Hundreds of people took part in rally near the White House to voice their solidarity with the Native Americans who are protesting the construction of a billion dollar oil pipeline and destruction of an old cemetery in the US state of North Dakota.
The pipeline is being built near the Standing Rock Sioux Reservation next to Cannon Ball in the state of North Dakota. The tribe has claimed the pipeline infringes on their burial grounds and will affect their water resources.
"I was asked to come speak on behalf of the youth [and] on behalf of the original campers," Jasilyn Charger, representative of the International Youth Council based in Standing Rock said.
Charger said she has been at the site of the protest in North Dakota since April 2. She noted it was important for her to be a speaker at the rally because, "We hear speeches of politicians, we hear speech of our headmen, we hear speeches from our chiefs, but we never hear speeches from our youth telling us what they want, how they feel about all this because this is going to directly affect them."
Charger also warned that the "mess" made today by the pipeline will affect the youth of the United States in the future.
Former US Democratic presidential candidate Bernie Sanders joined the event on Tuesday in support of the Native American activists.
"In absence of the pipeline company's compliance, further administration action is needed," Sanders told protesters gathered in Lafayette Square.
"I am calling on President Obama today to ensure that this pipeline gets a full environmental and cultural impact analysis," he continued. "And in my view when that analysis takes place this pipeline will not continue."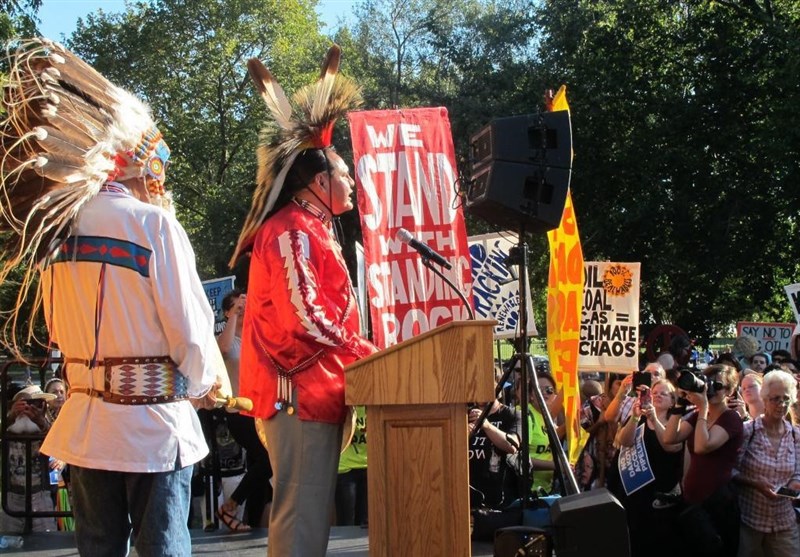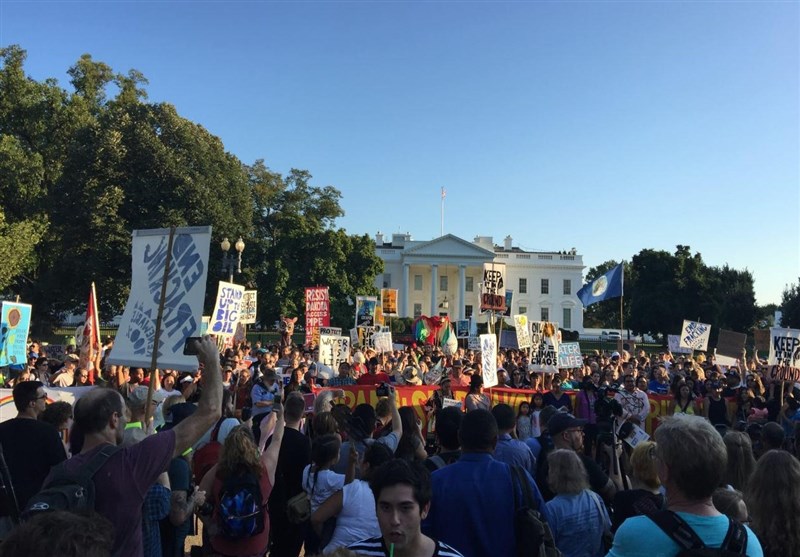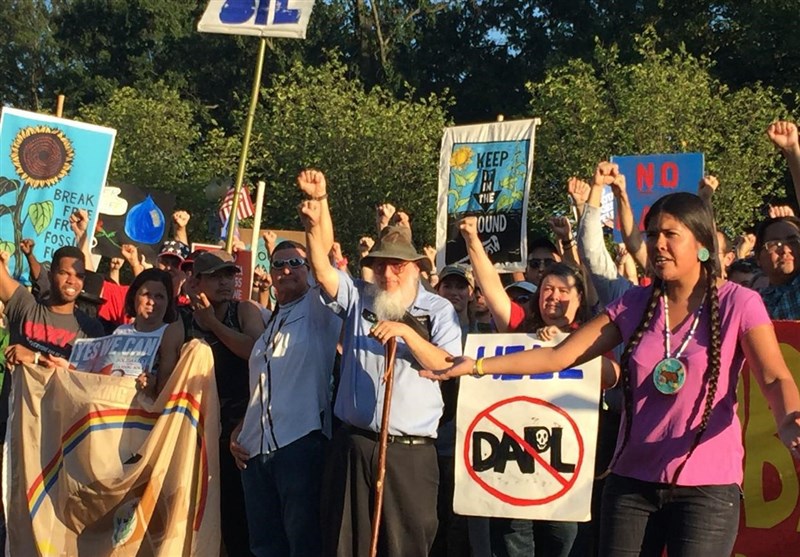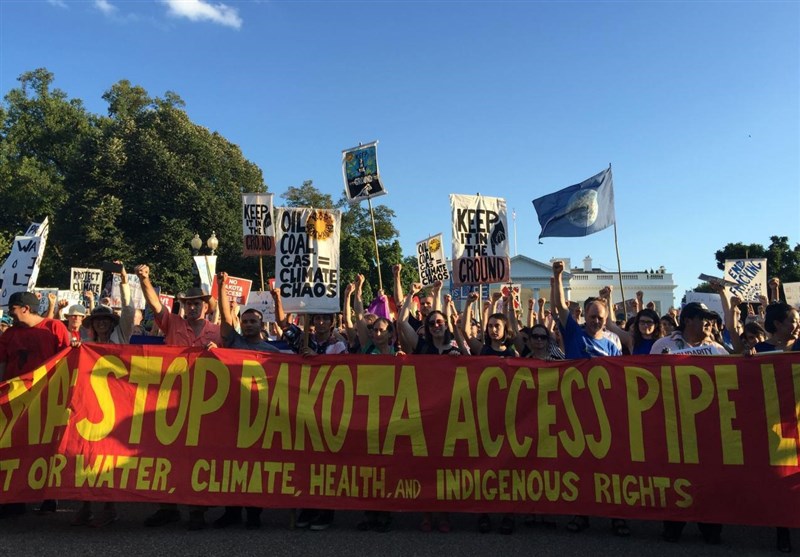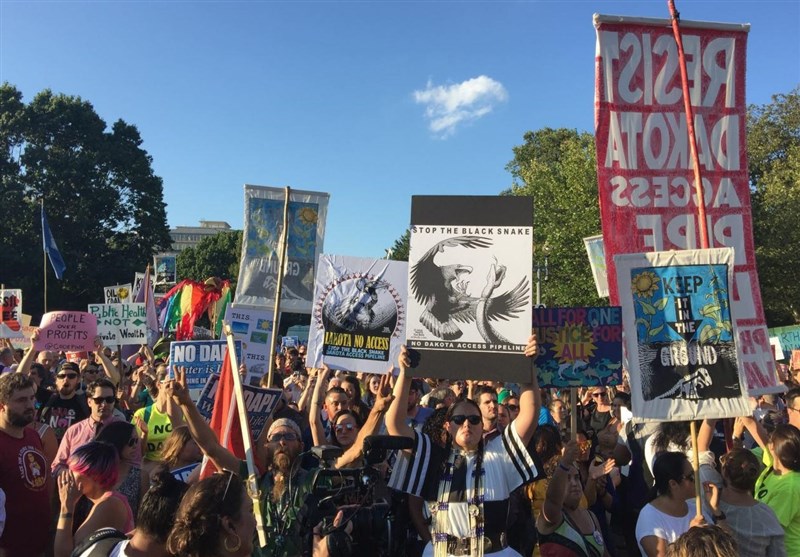 The Dakota Access Pipeline Project aims to transport domestically-produced light crude oil from North Dakota through the states of South Dakota and Iowa into Illinois. On Friday, the departments of Justice, Army and Interior said construction of the pipeline should stop until the environmental concerns are fully investigated.
Also on Friday, a US judge denied a request from the Standing Rock Sioux tribe to stop construction of the pipeline.