President Calls Iran, Cuba Symbols of Resistance against Severe Sanctions
TEHRAN (Tasnim) – Iranian President Hassan Rouhani lauded the peoples of the Islamic Republic and Cuba for having strongly resisted against the most severe sanctions imposed by the Western powers over the past years.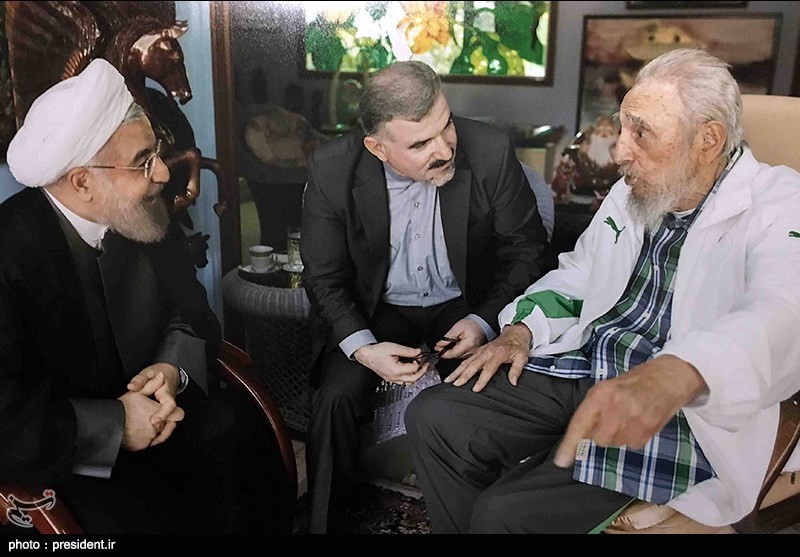 Speaking at a meeting with the leader of the Cuban Revolution, Fidel Castro, in Havana on Monday night (local time), President Rouhani hailed Cuba as the "symbol of resistance and fight against colonialism" in Latin America.
The Cuban people suffered severe economic sanctions imposed by the US after their revolution, he said, adding that Iranians also resisted against the Eastern and Western powers during the 1980-1988 Iraqi imposed war on Iran.
He went on to say that, therefore, Iran and Cuba both are the symbols of resistance against the most severe sanctions.
Fidel Castro, for his part, hailed the Iranian people's resistance against foreign pressures and sanctions as "admirable" and said it originates from the Iranian people's awareness and cultural growth.
The Cuban revolutionary leader further pointed a recent speech by President Rouhani in the Non-Aligned Movement Summit in Venezuela and said the remarks were impressive and created a positive spirit in Latin America.
According to media reports, Rouhani's meeting with Fidel Castro was an unusual encounter since Cuba's 90-year-old retired president receives only a few people.