Syrian Official Laments UN Refusal to Mediate Ceasefire in Homs Neighborhood
TEHRAN (Tasnim) – Governor of Syria's province of Homs described the UN's refusal to intermediate in a recent deal between the Syrian Army and terrorist groups on a truce in al-Waer as a sign that the countries favoring war in Syria are uneasy about such a ceasefire.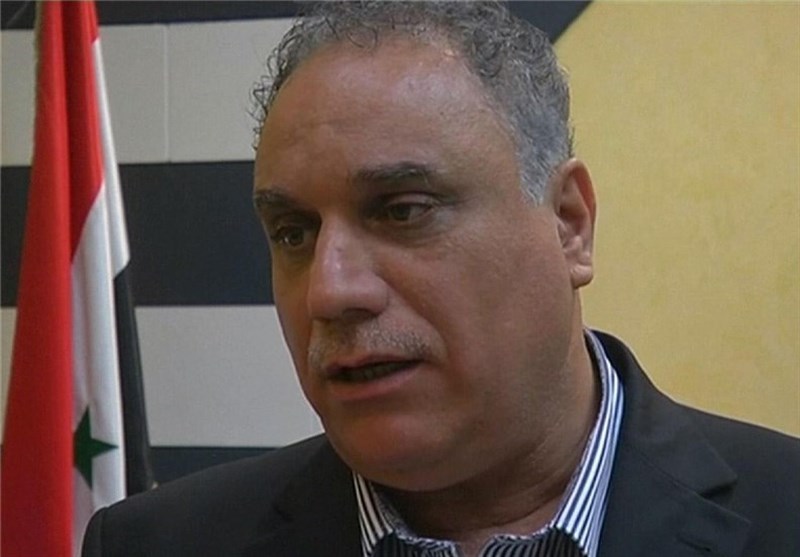 Speaking in an interview with the Tasnim News Agency, Talal al-Barazi said internal negotiations in Syria without the interference of outsiders result in agreements that would restore stability and security to war-hit areas.
Pointing to a recent deal between Syria's Army and terrorist groups on a ceasefire in al-Waer neighborhood in the central city of Homs, Barazi expressed surprise at the UN representatives' refusal to get involved in the negotiation process.
Such lack of UN's involvement in talks for the ceasefire in Darayya or Homs reveals that these compromises do not serve the interests of the countries that seek to fan the flames of war in Syria, he added.
In early September, Syria's army and terrorists agreed on a truce, signed by the local reconciliation committee and government officials, entailing the evacuation of residents and release of detainees.
Al-Waer has been the only neighborhood under control of terrorist groups in the city of Homs after government troops consolidated their grip over the city in 2014.
An estimated 75,000 people still live in al-Waer, down from about 300,000 before the start of the Syrian conflict in 2011.
Syria has been gripped by civil war since March 2011 with various terrorist groups, including Daesh (also known as ISIS or ISIL), currently controlling parts of it.
According to a report by the Syrian Center for Policy Research, the conflict has claimed the lives of over 470,000 people, injured 1.9 million others, and displaced nearly half of the country's pre-war population of about 23 million within or beyond its borders.