Iran Rejects Emirati FM's Remarks as 'Baseless'
TEHRAN (Tasnim) – Iranian Foreign Ministry Spokesman Bahram Qassemi dismissed as "baseless and false" recent allegations made against the Islamic Republic by the United Arab Emirates' Foreign Minister Abdallah bin Zayid Al Nuhayyan.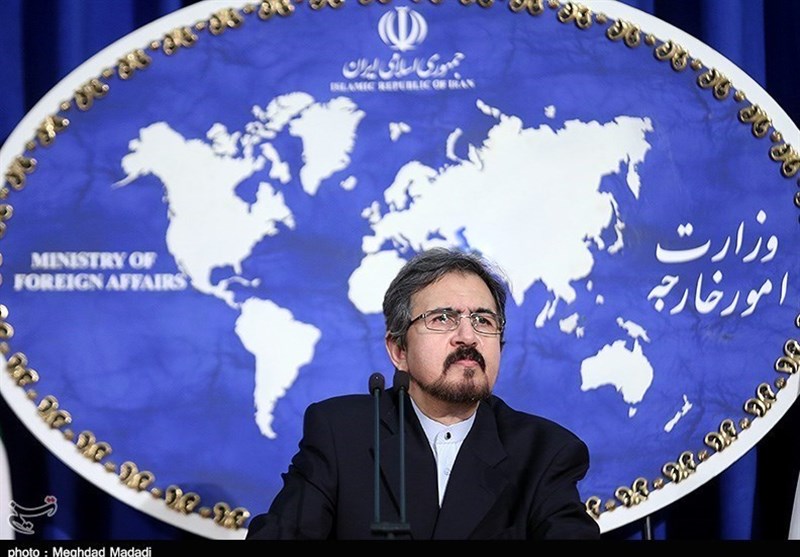 In a statement released on Sunday, Qassemi rejected the remarks by Abdallah bin Zayid who accused Iran of interference and undermining regional security, saying the Emirati foreign minister is attempting to divert attention and play a blame game about instability in the Middle East.
The remarks against Tehran are made while Abu Dhabi has played a major role in spreading insecurity and fanning the flames of war in the region, he stated.
"The Islamic Republic of Iran has always believed that what places the region on the brink of irreparable disasters is policies of supporting Takfiri terrorism," Qassemi said.
The Iranian spokesman also stressed the need for regional countries, the UAE in particular, to adopt realistic and anti-terrorism policies and avoid repeating "false and baseless" allegations.
Speaking at a meeting of the UN General Assembly on Saturday, the UAE foreign minister accused Iran of wasting "no time in continuing its efforts to undermine the security of the region."