Iranian Commander Pledges IRGC's War on Poverty
September, 28, 2016 - 16:05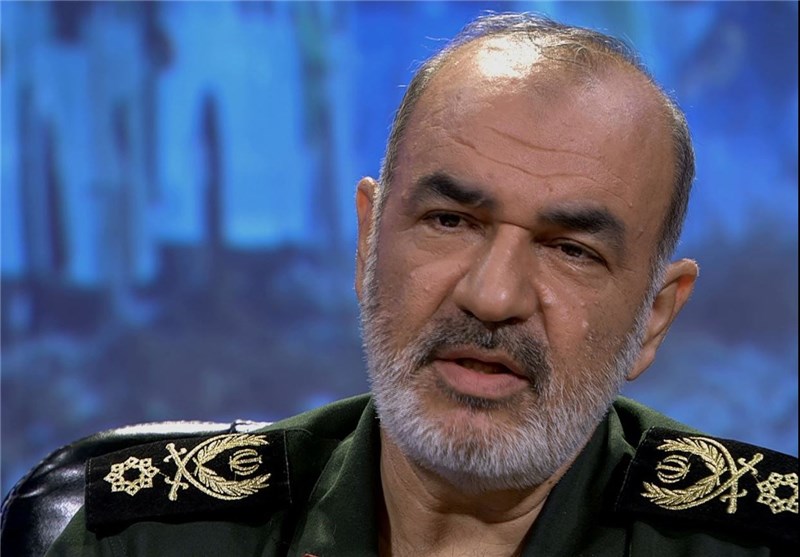 TEHRAN (Tasnim) – Lieutenant Commander of the Islamic Revolution Guards Corps (IRGC) Brigadier General Hossein Salami said it is among the missions of the IRGC forces to tackle poverty and deprivation across the country.
Speaking in a ceremony held on Wednesday to inaugurate 3,300 projects developed by the IRGC with the aim of alleviating deprivation, Brigadier General Salami underlined that today, the Zionist regime of Israel and the US are not the only enemies of the Islamic Republic.
The commander added that privations and hardships are also among the country's enemies and fighting them is among the IRGC's new duties.
He also pointed to his latest meeting with Leader of the Islamic Revolution Ayatollah Seyed Ali Khamenei, saying that the Leader called poverty alleviation as the "key mission" of the IRGC forces.
Back in August, Commander of the IRGC Major General Mohammad Ali Jafari underlined the positive results of a method the IRGC has devised for sustainable security along Iran's borders by getting help from local residents and developing anti-poverty strategies.
In a visit to the IRGC operational units in the provinces of Kurdistan and West Azerbaijan on August 10, Major General Jafari said the IRGC plans to engage locals in the process of ensuring security and combat poverty in border areas have proved to be a success, a clear sign of which is that Iranians in western border provinces enjoy "an acceptable" level of safety despite all attempts by the enemy and the anti-Revolution terrorist groups.
He explained that one of the IRGC's top priorities has been making efforts to involve local residents in the security process, fight poverty and create jobs in border regions.