Syrian Troops Retake Strategic Camp North of Aleppo
September, 29, 2016 - 17:45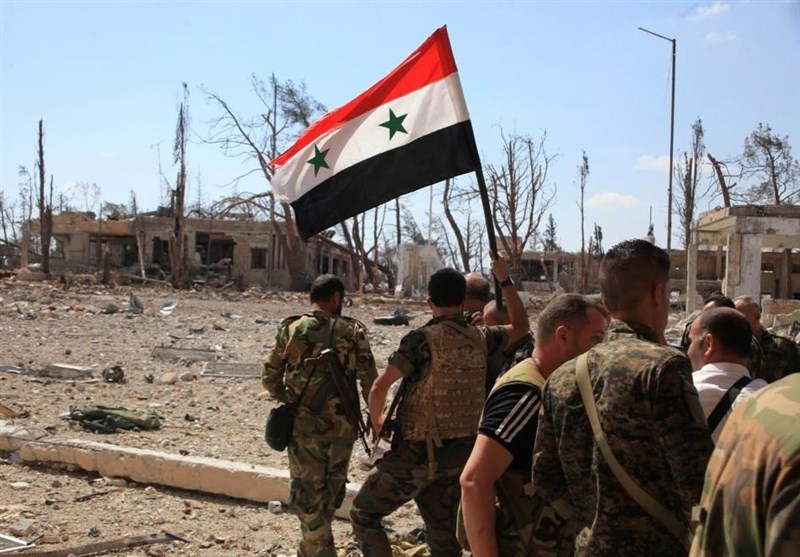 TEHRAN (Tasnim) – Syria's army, backed by voluntary forces, seized back the control of a refugee camp north of the embattled northwestern city of Aleppo from Takfiri militants.
Syrian troops managed to recapture the Handarat camp in northern suburbs of Aleppo after fierce clashes with militants from the Takfiri terrorist group Jabhat Fateh al-Sham, formerly known as al-Nusra Front, Russian broadcaster RT Arabic, reported.
The Handarat camp is strategically important for the Syrian army as it is the only crossing for terrorists between Aleppo and its suburbs.
With the recapture of the camp, all major militant supply routes from Turkey will be cut off.
Aleppo, once Syria's commercial and industrial hub, has been divided roughly in two since 2012, with the government controlling the west and terrorists the east.
Syria has been gripped by civil war since March 2011 with various terrorist groups, including Daesh (also known as ISIS or ISIL), currently controlling parts of it.
According to a report by the Syrian Center for Policy Research, the conflict has claimed the lives of over 470,000 people, injured 1.9 million others, and displaced nearly half of the country's pre-war population of about 23 million within or beyond its borders.