Iraqi Kurdistan's Top Officials Due in Iran Monday
October, 01, 2016 - 18:56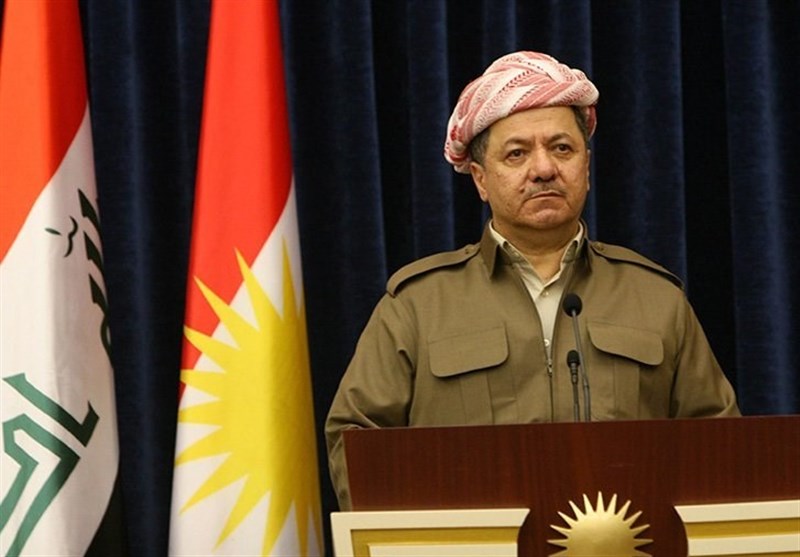 TEHRAN (Tasnim) – The president and prime minister of Iraq's semi-autonomous Kurdistan region, Masoud Barzani and Nechervan Idris Barzani, are scheduled to pay an official visit to Tehran early next week, an Iranian foreign ministry source said.
The source told Alwaght news website that the two senior officials of Iraq's Kurdistan region will arrive in Tehran on Monday to hold talks with Iranian officials on bilateral ties in political, economic and security areas as well as the fight against terrorism.
Efforts made by Iran and Iraq to counter terrorist groups, especially Daesh (ISIL or ISIS), and the battle for liberation of the northern Iraqi city of Mosul from Takfiri terrorists will also be discussed during the meetings, the source added.
On Thursday, Masoud Barzani met with Iraq's Prime Minister Haider al-Abadi in Baghdad during which the two sides reached a consensus to settle disagreements and join forces for the upcoming operation to liberate Mosul.
The northern and western parts of Iraq have witnessed gruesome violence ever since Daesh terrorists mounted an offensive in June 2014. The Iraqi army and their allies have been engaged in joint operations to retake militant-held areas.