Kabaddi World Cup: Iran Thrashes Thailand
TEHRAN (Tasnim) – Iran eased past Thailand 64-23 in a rather one-sided Group B match at the ongoing 2016 Kabaddi World Cup on Sunday.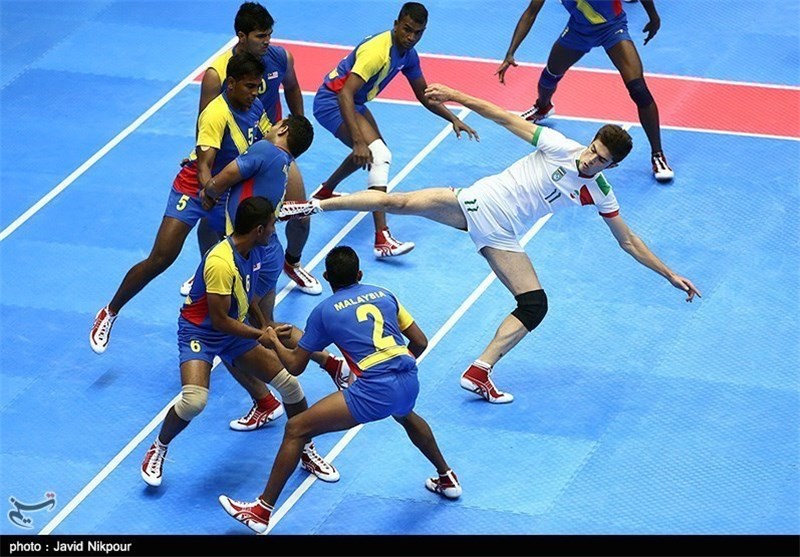 Iran produced a masterclass performance as the team thrashed minnow Thailand in the eighth match of the tournament.
Iran had already defeated USA 52-15 in its first match.
The Persians have been scheduled to face Kenya on Tuesday.
Meraj Sheykh was the most impressive raider for Iran and scored eight points whereas Soleiman Pahlevani also got eight points. The highest scorer for Iran, however, was Farhad Milaghardan who ended the match with 10 points.
The third edition of the Kabaddi World Cup has brought two-time defending champion India, two-time finalist Iran, twice third-place finisher Bangladesh, Japan, South Korea, Thailand, England, Kenya, Poland, USA, Argentina and Australia together.
They are divided into two pools of six teams each, with the top two from each pool advancing to the semi-final.