US Military Launches Strikes in Yemen
October, 13, 2016 - 10:51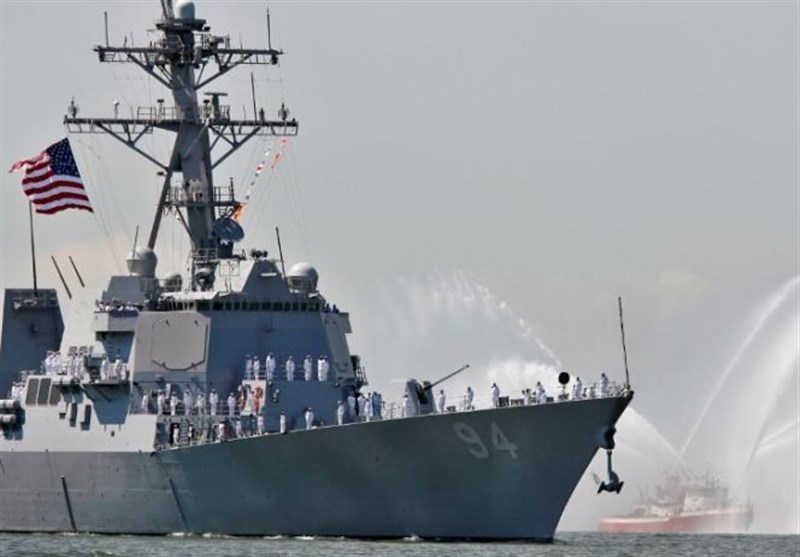 TEHRAN (Tasnim) – The US military launched cruise missile strikes on Thursday in three coastal radar sites in Yemen, citing retaliation for two failed missile attacks this week on a US Navy destroyer, American officials said.
The strikes, authorized by President Barack Obama, represent Washington's first direct military involvement in the impoverished Arab country.
"These limited self-defense strikes were conducted to protect our personnel, our ships, and our freedom of navigation," Pentagon spokesman Peter Cook said, Reuters reported.
US officials, speaking on condition of anonymity, said US Navy destroyer USS Nitze launched the Tomahawk cruise missiles around 4 a.m. local (0100 GMT).
"These radars were active during previous attacks and attempted attacks on ships in the Red Sea," including the USS Mason, one of the officials claimed.
The USS Mason, a guided-missile destroyer, came under attack on Wednesday for the second time, according to Cook.
The USS Mason and the USS Ponce, an amphibious warfare ship, were previously targeted on Sunday in a failed missile attack from territory in the Red Sea off the coast of Yemen, according to the Pentagon.
Washington blamed the attacks on Yemen's Houthi movement and vowed to retaliate for the missile attack.
On Monday, the movement denied its forces had carried out the missile attack on the US warship.
"Reports that allege that Yemeni rockets targeted ships off the Yemeni (coast) are baseless," the Houthi-controlled SABA news agency quoted a military official as saying.
The US military has been providing logistic and surveillance support to Saudi Arabia in its military aggression against Yemen, the kingdom's impoverished southern neighbor, which has killed more than 10,000 Yemenis.
Washington has on several occasions criticized the Saudi regime for its crimes against humanity in Yemen, but has shown no sign of ending its support for Riyadh.
Saudi Arabia has been engaged in the deadly campaign against Yemen since March 2015. Riyadh's aggression was launched in an attempt to restore power to Abd Rabbuh Mansur Hadi, a staunch ally of Riyadh who has resigned his post as Yemen's president but seeks to force his way back into power. It also seeks to undermine the Houthi Ansarullah movement.