Iran Discusses Syria Crisis with Russia, EU
October, 13, 2016 - 14:46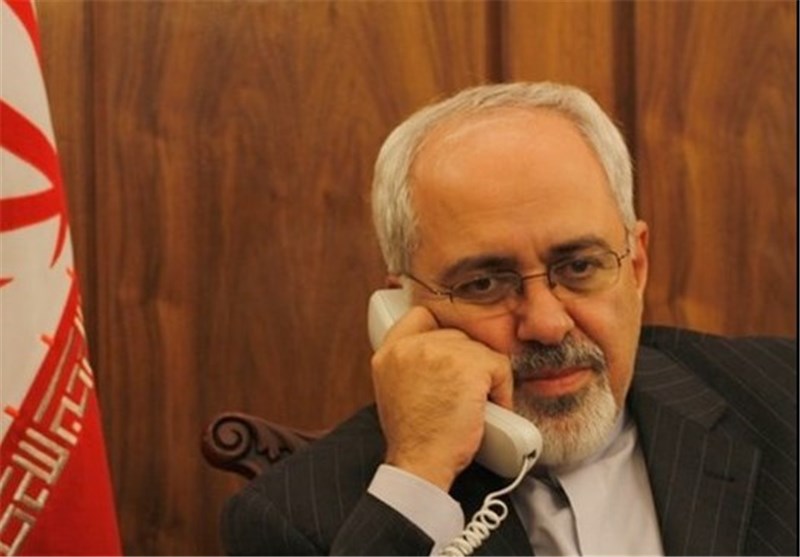 TEHRAN (Tasnim) – Iranian Foreign Minister Mohammad Javad Zarif had separate telephone conversations with top Russian and EU diplomats to explore avenues for political settlement of a crisis that has gripped Syria for more than five years.
Zarif and Russia's Foreign Minister Sergei Lavrov on Thursday had their second telephone conversation in two days to talk about the latest developments in Syria.
Separately, the top Iranian diplomat talked to European Union (EU) Foreign Policy Chief Federica Mogherini on the phone about Syria.
Reiterating Iran's principled policy of battling against terrorism, Foreign Minister Zarif called for an immediate and lasting ceasefire in Syria and for an inclusive political solution to the crisis that has killed hundreds of thousands of people in the Arab country since 2011.
While Russia's Lavrov and US Secretary of State John Kerry are going to meet in the Swiss city of Lausanne on Saturday to discuss the Syrian crisis, Reuters had reported that foreign ministers from Iran, Turkey, Qatar and Saudi Arabia will also take part in the talks.
But an informed Iranian source rejected the report afterwards, saying Zarif has no plans to take part in the Lausanne meeting.
Syria has been gripped by civil war since March 2011 with various terrorist groups, including Daesh (also known as ISIS or ISIL), currently controlling parts of it.
Some 470,000 Syrians have been killed throughout the five years of bloodshed, 4.8 million have fled the country, and 6.6 million have become internally displaced by the violence.