Iran Dispatches Naval Flotilla to Gulf of Aden
October, 13, 2016 - 15:21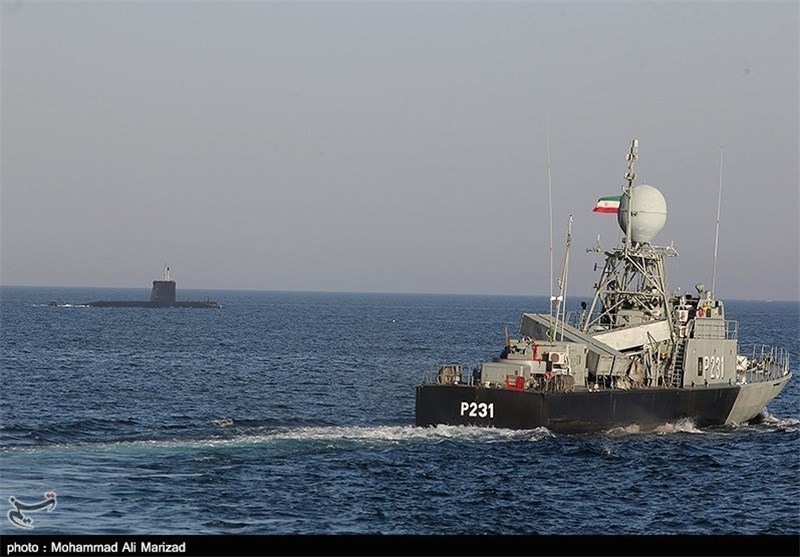 TEHRAN (Tasnim) – Iran's Navy has deployed a flotilla of warships to international waters for a mission that includes presence in the waters off the southern coasts of Yemen.
Iran's 44th flotilla, comprising Alvand destroyer and Bushehr logistic warship, has been dispatched to the Gulf of Aden and the Bab el-Mandeb Strait to protect the country's trade vessels against piracy in the unsafe zone.
The Iranian fleet will head for the waters near Somalia and Tanzania afterwards through the Indian Ocean.
After making a port call in Tanzania, the 44th fleet will sail along the eastern coasts of Africa if the weather holds out, and is scheduled to sail even for the western coasts of South Africa, in the South Atlantic Ocean.
The presence of the Iranian fleet in the Gulf of Aden coincides with the US decision to directly get involved in a Saudi-led war against Yemen.
On Thursday, the US military launched cruise missile strikes to destroy coastal radar sites in Yemen in retaliation for an alleged missile attacks on a US Navy destroyer.
The Pentagon announced late on Wednesday that it struck and destroyed three radar sites controlled by the Houthi movement in Yemen. The sites were described as being involved in two missile attacks over the past four days on the destroyer USS Mason, operating out of the Bab al-Mandeb waterway between Yemen and east Africa.
There was no immediate word on any casualties from the US attack on the radar sites, which the Pentagon noted came with the direct authorization of Barack Obama.