Petrochimi Comes 3rd at FIBA Asia Champions Cup
TEHRAN (Tasnuim) - Petrochimi of Iran finished in third place at the FIBA Asia Champions Cup on Sunday.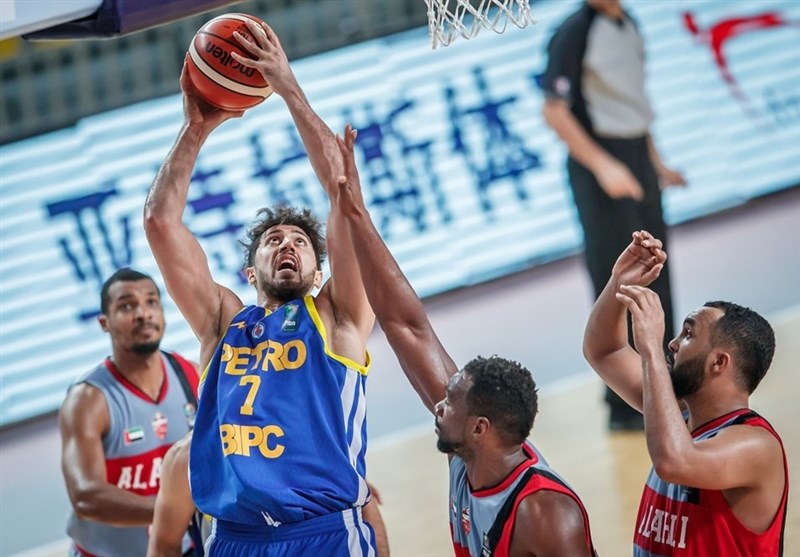 The basketball team may has fallen short of giving Iran its sixth FIBA Asia Champions Cup title, but it still managed to finish on the podium after a pulsating 100-74 win over the Emirati team.
Foreign reinforcement James White put up a nice double-double line to lead the way for Petrochimi, which bounced back from a loss in the semi-final to host China Kashgar last night.
The Iranian club was able to withstand a huge scoring game from Al Ahli import Samuel Young, who netted 43 points and 10 rebounds. Behnam Yakhchali stepped up for Petrochimi with 22 points on the back of 4 three-pointers, while Gerald Robinson tallied 21 points and 7 assists.
Big man Mohammad Hassanzadeh also proved to be effective, scoring 18 points on 8-of-11 shooting on top of 8 boards.
For Al Ahli, only Khalifa Salem score in double-figures outside of Young. The UAE club finished its campaign with a 4-win, 3-loss slate and just missed going on the podium.
In the final match, China Kashgar proved to be too much for Al Riyadi in the Final of the FIBA Asia Champions Cup 2016 in Chenzhou, China. The host defeated the Lebanese team 96-88.