Outrage after Britain Admits Training Saudi Pilots despite Yemen War Crimes
TEHRAN (Tasnim) – Britain is still training the Saudi Air Force despite growing evidence of the Saudi-led coalition's crimes against civilians in Yemen, British Defense Secretary Michael Fallon admitted, replying to an MP's question. The statement outraged the opposition.
October, 23, 2016 - 10:42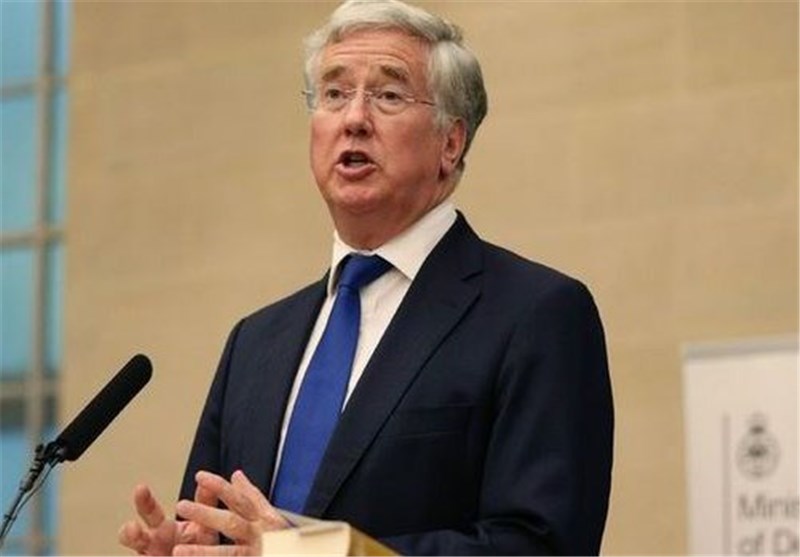 Fallon was responding to the written questions asked by Stephen Doughty, Labor MP for Cardiff South and Penarth, on Britain's involvement in the Yemen military intervention, when he admitted that "UK has provided training to the Royal Saudi Air Force (RSAF) both in the UK and in Saudi Arabia," in particular, to "improve their targeting processes" and ensure its better compliance with international law.
At the same time, Fallon denied that British military has been involved in decision-making process in the Saudi-led campaign in Yemen, saying that Britain "has not provided training on political authorization of military operations."
The revelation of the broader British role in the controversial bombing campaign run by Saudi-led coalition in Yemen since March 2015, caused a sharp reaction from the British opposition, with the Liberal Democrats' foreign affairs spokesman Tom Brake (MP for Carshalton and Wallington), urging the government to "end its complicity in the murderous campaign" in the country torn by Saudi-led airstrikes.
"It is shameful that the UK government is not only arming Saudi pilots, it is training them as well. The indiscriminate bombing of innocent civilians by Saudi Arabia in Yemen, in clear breach of international humanitarian law, is now well documented," Brake said, Russia Today reported.
Labor Party leader Jeremy Corbyn and NGOs have repeatedly called on the British and US governments to halt arms sales to Saudi Arabia amid growing concerns the US and UK-produced weapons could be used in attacks on civilians. The demands to cut arms supplies have become especially vocal after the Human Rights Watch identified the munitions used in the attack on the crowded funeral ceremony in Yemen's capital Sana'a as US-manufactured "GBU-12 Paveway II 500-pound laser-guided bomb."
Human Rights Watch (HRW) came to the conclusion that the Saudi jets deliberately targeted the funeral, held to commemorate the father of a senior Houthi leader, after interviewing survivors of the tragedy that claimed lives of 140 people and left hundreds injured, calling the bombing a "war crime."
According to the Office of the High Commissioner for Human Rights (OHCHR)'s estimates from October 10, at least 4,125 civilians have been killed in Yemen and over 7,207 injured since the start of the bombing campaign, with the most of the civilian fatalities were due to the actions by the Saudi-led coalition airstrikes.