At Least Five Killed as Light Aircraft Carrying EU Border Officials Crashes
TEHRAN (Tasnim) – At least five people have died after a plane reportedly carrying officials from the EU border agency crashed in Malta.
October, 24, 2016 - 12:59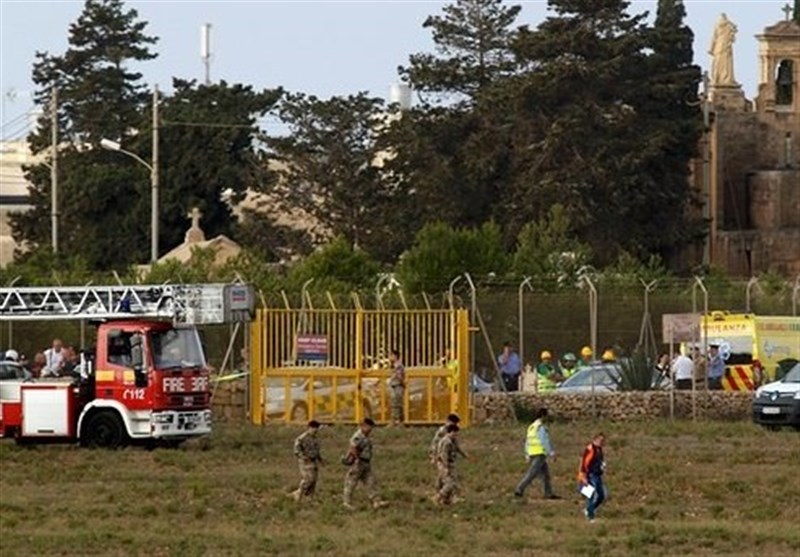 The light aircraft went down in shortly after take-off from Malta International Airport at around 7.20am local time (6.20am BST) on Monday morning.
A witness said the propeller plane suddenly tipped to its right side and "went straight down to the ground".
Footage taken from another plane on the tarmac showed the wreckage burning in a field, sending a huge plume of black smoke into the air as passengers could be heard crying.
There were not believed to be any survivors from the disaster, which is Malta's worst peacetime air accident.
Officials told local media the flight was heading for the city of Misrata in Libya and there was no immediate confirmation of the nationality of the victims, the Independent reported.
The country's northern coast is a major launching point for migrant boats heading towards Europe, with Frontex leading anti-people smuggling operations.
A spokesperson for the agency said it had not deployed the aircraft itself but could not immediately confirm whether staff were on board.
An inquiry into the cause of the disaster will be opened by Malta's Bureau of Air Accident Investigation.
All departures and arrivals at Malta International Airport were stopped as recovery work continued, with flights diverted to airports on the Italian island of Sicily.