Western Coalition Not Sincere in Fight against Terrorism: Leader
TEHRAN (Tasnim) – Leader of the Islamic Revolution Ayatollah Seyed Ali Khamenei referred to the policies of the US and some European countries as being behind the spread of terrorism, stressing that the Western coalition's fight against the phenomenon is not genuine.
Speaking in a meeting with the chairman of the Presidency of Bosnia and Herzegovina, Bakir Izetbegovic, in Tehran on Tuesday, Ayatollah Khamenei refuted the sincerity of the Western governments' military coalition in combating terrorism, saying that although the coalition "may enter into fight with terrorists in some cases, they are not genuinely after uprooting terrorism either in Iraq or in Syria and their bad and villainous policies intensify humanity's problems day after day."
The Leader highlighted the spread of Takfiri terrorism, which has even reached Europe, and said while "the Arab region is ostensibly" the birthplace of the inauspicious phenomenon, actually the governments of the US and some European countries are behind it.
Elsewhere, Ayatollah Khamenei pointed to the history of friendly relations between Iran and Bosnia and Herzegovina and underlined the Islamic Republic's full readiness to enhance cooperation and interaction with the Balkan country in different political and economic fields as well as in international circles.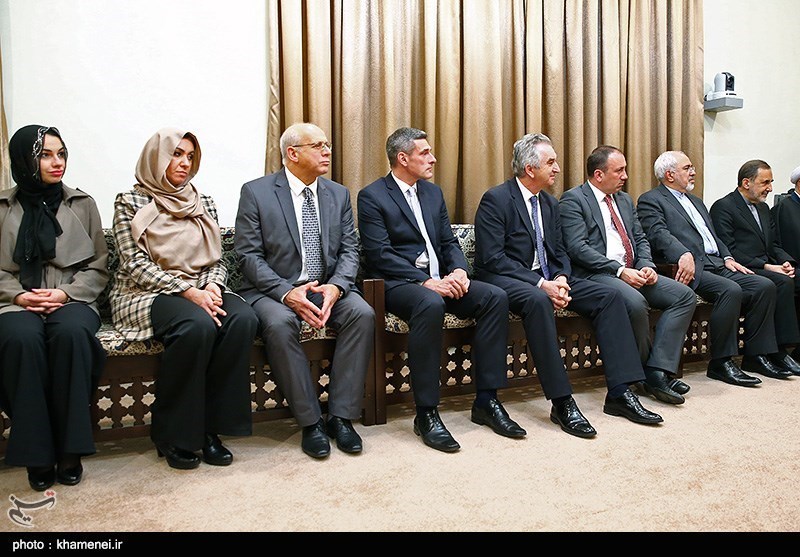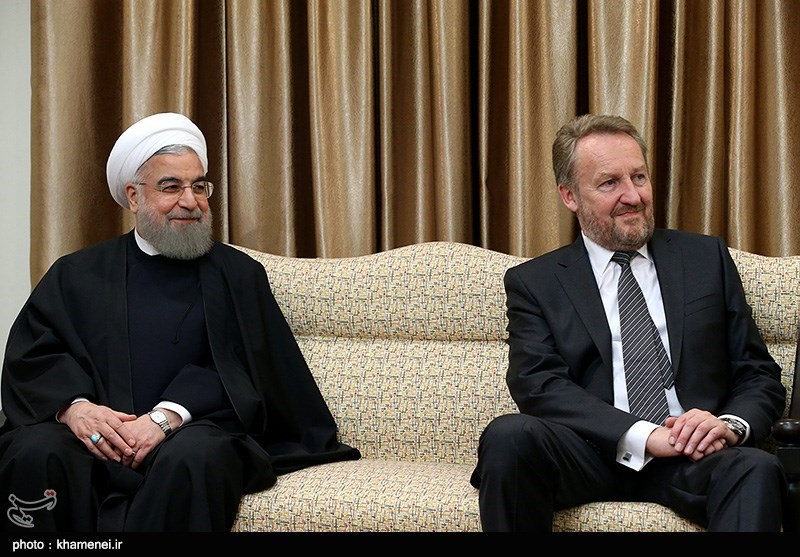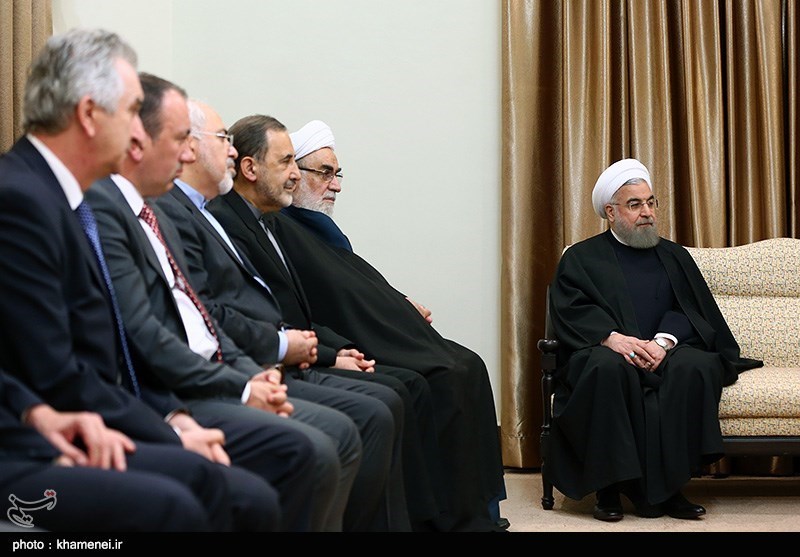 Izetbegovic, for his part, described his talks with Iranian officials earlier in the day as successful and hoped the friendly ties between the two countries would lead to effective economic cooperation.
He underlined that Bosnia and Herzegovina's policy is to expand relations with Muslim countries.
Izetbegovic further described Takfiri terrorism as a dangerous disease and said all prominent figures in his country decisively reject and condemn the phenomenon.
Iranian President Hassan Rouhani was also present at the meeting.
Heading a high-ranking political, economic, and cultural delegation, the Bosnian official arrived in the Iranian capital on Tuesday morning on a four-day visit.