Sweden Refuses to Suspend Assange's Arrest Warrant for Funeral
October, 28, 2016 - 17:50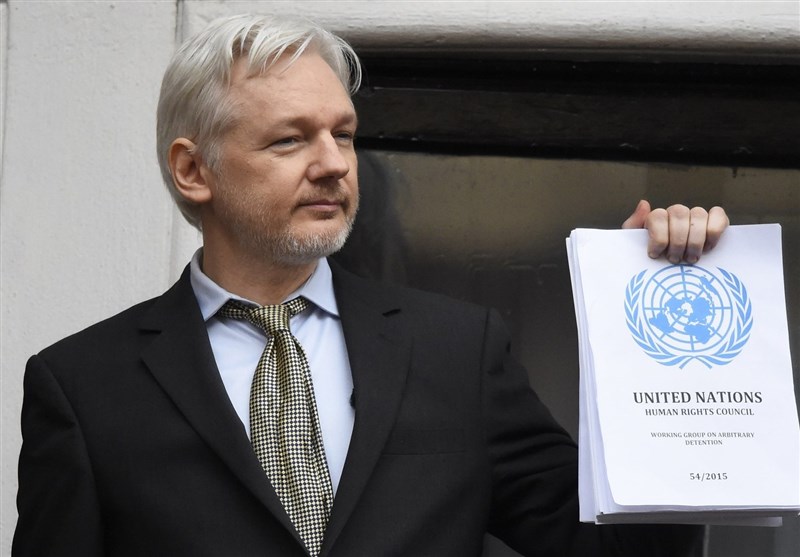 TEHRAN (Tasnim) – The Swedish prosecutor's office Friday said it has rejected WikiLeaks founder Julian Assange's request to temporarily suspend an arrest warrant so he could leave the Ecuadorian embassy in London and attend a funeral.
"Julian Assange has requested that the Swedish prosecutor should grant him leave from the detention order and the European arrest warrant in order to go to a funeral," the prosecutor's office said in a statement, AFP reported.
The prosecutor dismissed Assange's request, saying that Swedish law does not allow permission or exemption to a court decision on issuing of a European arrest warrant.
The prosecutor's office did not specify whose funeral Assange wanted to attend or where it would be held.
The 45-year-old Australian has been in the Ecuadorian embassy in London since 2012 and has secured political asylum from the South American country after he lost a legal battle against extradition to Sweden, where he faces allegations of sexual assault.
It is believed that Assange's extradition is a cover for sending him to the US, where he is wanted over the release of thousands of classified US documents on the wars in Iraq and Afghanistan on his whistleblower website.