Powerful Earthquake Rattles Central, Southern Italy
TEHRAN (Tasnim) – A powerful earthquake with a preliminary magnitude of 6.6 has rocked central and southern Italy, sending already quake-damaged buildings crumbling after a week of temblors that have left thousands homeless.
October, 30, 2016 - 11:43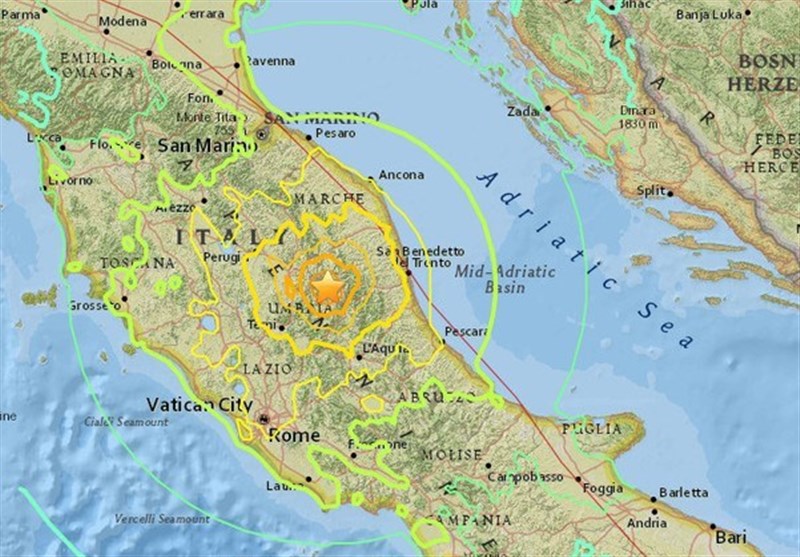 There were no immediate reports of injuries or death. Residents already rattled by a constant trembling of the earth rushed into piazzas and streets after being roused from bed by Sunday's 7:40 a.m. quake. Nuns rushed out of their church in Norcia as the clock tower appeared about to crumble, AP reported.
The European-Mediterranean Seismological Center put the magnitude at 6.6 or 6.5 with an epicenter 132 kilometers northeast of Rome and 67 kilometers east of Perugia, near the epicenter of last week's temblors. The US Geological Survey put the magnitude at 6.6.Italita
The German Research Centre for Geosciences put the magnitude at 6.5 and said it had a depth of 10 kilometers, a relatively shallow quake near the surface but in the norm for the quake-prone Apennine Mountain region.