Al Shabaab Terrorists Seize Town from Somali Government
TEHRAN (Tasnim) – The al-Shabaab terrorist group seized a town northwest of Somalia's capital from government forces Sunday.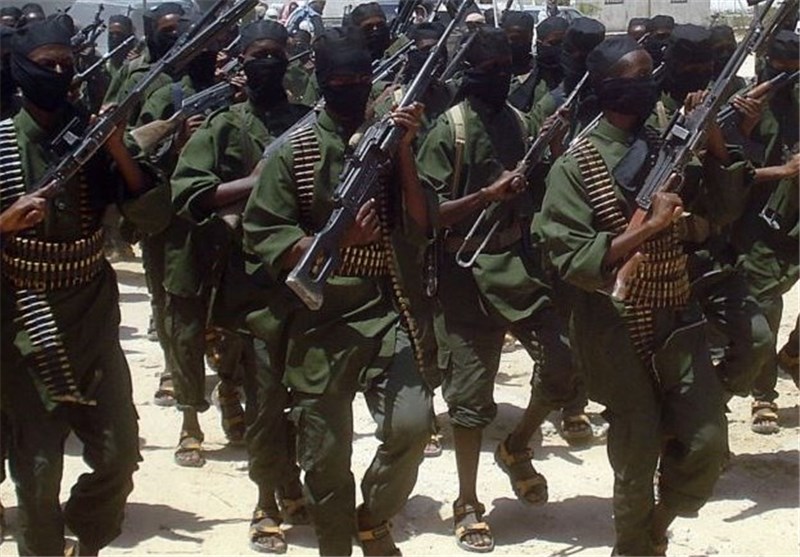 "Many al Shabaab fighters attacked us this morning and after brief fighting we left the town for tactical reasons," Somali army Major Hussein Edin told Reuters from the nearby town of Baidoa. One Somali soldier was killed, he said.
Goofgaduud lies about 250 km (160 miles) northwest of Mogadishu, the capital.
Al Shabaab's spokesman, Sheikh Abdiasis Abu Musab, confirmed the terrorist group had captured the settlement. He said seven Somali soldiers were killed.
Somalia has been the scene of deadly clashes between government forces and al-Shabab militants since 2006.
The Takfiri terrorists have been pushed out of Mogadishu and other major cities by government forces and the African Union Mission to Somalia (AMISOM), which is largely made up of troops from Ethiopia, Uganda, Burundi, Djibouti, Sierra Leone and Kenya.
Al-Shabab members, however, continue to carry out attacks in Mogadishu despite being driven out from their bases in 2011.