New Reports Emerge of Army Attacks on Myanmar's Rohingya Muslims
TEHRAN (Tasnim) – Just five months after her party took power, Myanmar's Nobel Peace Prize-winning leader, Aung San Suu Kyi, is facing international pressure over recent reports that soldiers have been killing, raping and burning homes of the country's long-persecuted Rohingya Muslims.
October, 31, 2016 - 14:28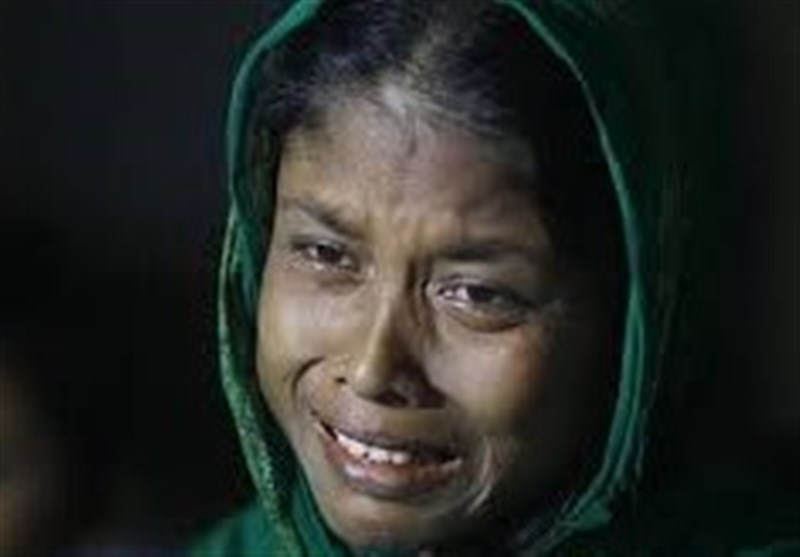 Activists joined aid groups in raising concerns about new reports of rape and murder, while satellite imagery released Monday by Human Rights Watch shows that at least three villages in the western state of Rakhine have been burned.
Myanmar government officials deny the reports of attacks, and presidential spokesman Zaw Htay said Monday that United Nations representatives should visit "and see the actual situation in that region."
The government has long made access to the region a challenge, generally banning foreign aid workers and journalists, AP reported.
But the UN's special rapporteur on human rights in Myanmar, Yanghee Lee, said serious violations, including torture, summary executions, arbitrary arrests and destruction of mosques and homes, threaten the country's fledgling democracy.
"The big picture is that the government does not seem to have any influence over the military," said Chris Lewa, director of the Arakan Project, an advocacy group that focuses on the Rohingya. Myanmar's widely criticized constitution was designed to give the armed forces power and independence.
Rakhine, where Rohingya Muslims form the majority population, has been the scene of communal violence at the hands of Buddhist extremists since 2012.
Hundreds of people have been killed, while tens of thousands have been forced to flee their homes and live in squalid camps in dire situations in Myanmar and other countries in Thailand, Malaysia and Indonesia.
According to the UN, Rohingyas are one of the most persecuted minorities in the world. The government denies full citizenship to Rohingya population, branding them illegal immigrants from Bangladesh, even as many trace their lineage in Myanmar back generations.
U Shey Kya village's official administrator, Armah Harkim, said he was working to verify the latest accounts, adding most residents believed them to be true.