Syrian Forces Retake Full Control of Western Aleppo
DAMASCUS (Tasnim) – Syrian army units backed by allied forces managed to advance in rebel-held areas in western Aleppo, recapturing districts they had lost to foreign-backed terrorists over the past two days, sources said.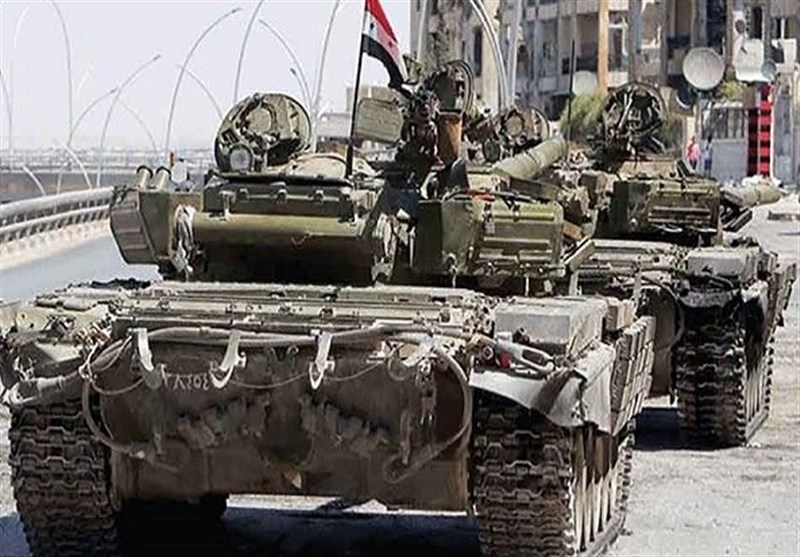 According to Tasnim dispatches, the Syrian army troops responded to recent massive attacks by terrorists on western Aleppo and retook the areas they had lost control over through launching a counteroffensive.
In another development, Syrian forces managed to regain full control of Minian, a town in the southwestern outskirts of Aleppo.
Local media reports also said army units on Monday morning carried out concentrated bombardments against two terrorist groups in Daraa.
The development came after Syrian forces repelled a large-scale offensive carried out by thousands of terrorists and suicide bombers on Friday to break the government forces' siege on Aleppo.
"The Syrian army and its allies are in control over the ground and armed groups were not able to change the map," the army said in a statement on the same day. "Fighting is still ongoing but the intensity dropped."
Syrian Army troops backed by allied forces are fighting to recapture Aleppo from the foreign-backed terrorist groups.
The security forces encircled the strategic city on July 17 after closing off the last terrorist-controlled route into the city.
Syria has been gripped by civil war since March 2011 with various terrorist groups, including Daesh, currently controlling parts of it.
According to a report by the Syrian Center for Policy Research, the conflict has claimed the lives of over 470,000 people, injured 1.9 million others, and displaced nearly half of the country's pre-war population of about 23 million within or beyond its borders.