Saudi-Led Coalition's Exit Only Solution to Yemen Crisis: Iran's Salehi
TEHRAN (Tasnim) – Head of the Atomic Energy Organization of Iran (AEOI) Ali Akbar Salehi deplored the policies of a Saudi-led coalition against regional countries, including Yemen, urging them to leave the war-torn Arab country.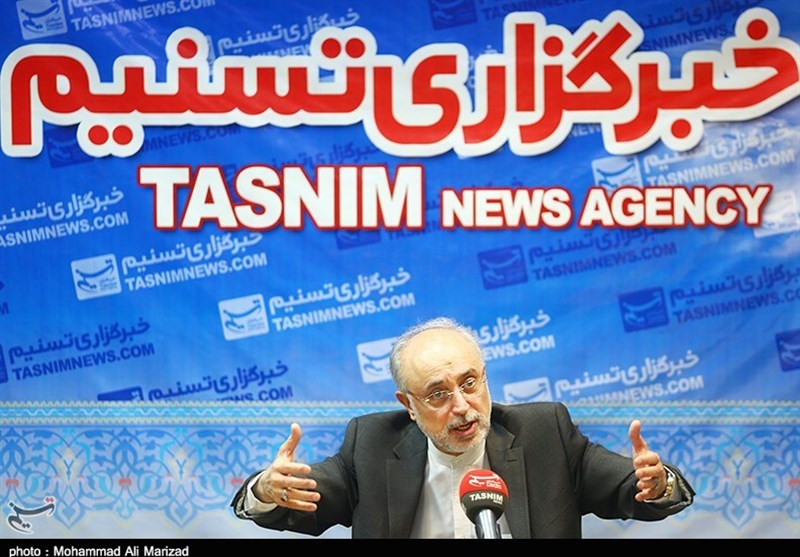 "Unfortunately, the policies that the coalition governments in the region have adopted are unwise and unfair and I think that ultimately there is no solution other than their exit from Yemen," Salehi, formerly Iran's minister of foreign affairs, told the Tasnim News Agency on Monday.
They should leave the Yemenis and others, like the nation of Bahrain, alone and let them be, he added.
Salehi stressed that the coalition countries, "which are suffering from paradoxes in their policies", have no way out before getting mired in the Yemeni crisis except for returning to their "political wisdom" and stop meddling in the Arabian Peninsula country.
Since March 2015, Saudi Arabia and some of its Arab allies have been launching airstrikes against the Houthi Ansarullah movement in an attempt to restore power to the fugitive former President Abd Rabbuh Mansour Hadi, a close ally of Riyadh.
According to UN estimates, over 10,000 Yemenis, including 4,000 women and children, have lost their lives in the military campaign.
Elsewhere in his remarks, Salehi reiterated the Islamic Republic's readiness to hold dialogue with regional countries, including Saudi Arabia and Turkey, to restore stability and security to the Middle East.
"As Mr President (Hassan Rouhani) and Foreign Minister (Mohammad Javad Zarif) have emphasized, we are ready to sit down and negotiate with the Saudis and Turks on security and stability in the region and resolve the existing problems as a family, without the interference of those who have come here from overseas and meddle in the affairs of our region," he said.
Salehi described Turkey and Saudi Arabia as major governments that can play a significant role in the region.
"This role should be constructive and in the direction of contributing to the region's security and stability not exacerbating the situation. Unfortunately, though, they constantly push the region … toward tension," he went on to say.