Iraq Forces Ready for Push into Streets of Mosul
TEHRAN (Tasnim) – Elite Iraqi forces backed by artillery and airstrikes pushed towards the streets of Mosul Friday, battling terrorists defending the city where their so-called "caliphate" was born.
November, 04, 2016 - 13:53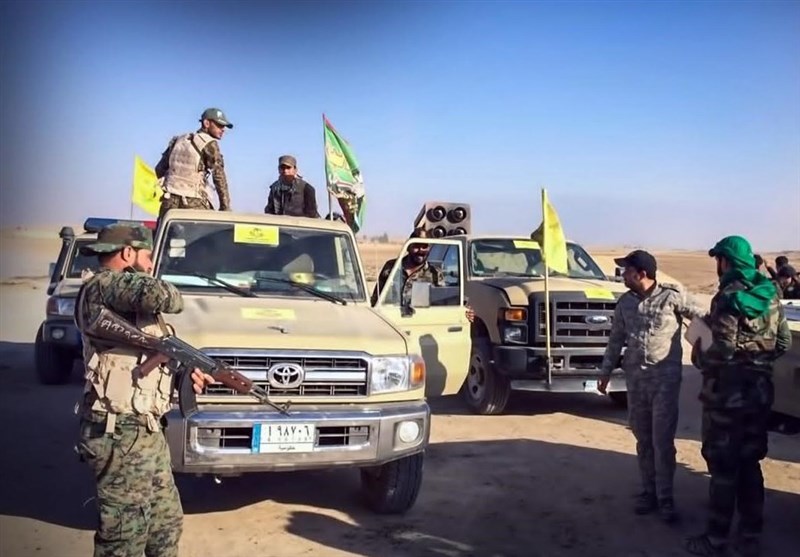 At dawn, fighters from the Counter-Terrorism Service bristling with ammunition checked their weaponry and left Gogjali, the last village on the eastern outskirts of Mosul.
Moments later, they were at a cemetery on the edge of the city controlled by Daesh, and Iraqi forces were pounding the nearby Al-Karama neighborhood with tank shells and gunfire.
Plumes of smoke billowed into the sky from tyres set alight by the terrorists in an attempt to provide cover from airstrikes, AFP reported.
This week Iraqi forces have been deploying on the eastern edge of the city, the most advanced of three main fronts in the huge operation to recapture Mosul launched on Oct. 17.
They have moved into rural districts on the city's outskirts, at some points crossing the municipal boundary, but have yet to venture into the built-up area.
There has been an exodus of civilians from outlying villages but few of the million-plus people still believed trapped inside the city have managed to escape.
Umm Ali couldn't hold back her tears when she spoke of her constant fear the extremists would take her young sons.
"They kept coming to our home. Sometimes they'd knock on the door at 10:00 pm," she said. "They took our car, saying: 'This is the land of the caliphate, it belongs to us'."
Civilians seeking refuge in Kurdish-controlled areas east of the city recounted tales of Daesh brutality.
"We're coming from the world of the dead back to the world of the living," said Raed Ali, 40, who fled his home in the nearby village of Bazwaya.
In a rare audio message released Thursday, Daesh leader Abu Bakr al-Baghdadi urged his fighters to defend the city where he proclaimed the "caliphate" in June 2014.
His "caliphate" has been shrinking steadily since mid-2015 and the loss of Mosul would leave Raqa, in Syria, as the group's only major urban stronghold.
Daesh has been increasingly pragmatic in its tactics this year, falling back in the face of superior force even in some of its emblematic bastions such as Fallujah in Iraq and Dabiq in Syria.
However Baghdadi, in his first message of 2016, called on the estimated 3,000 to 5,000 fighters still in Mosul to make a stand for Iraq's second city.
"Holding your ground with honor is a thousand times easier than retreating in shame," he said.
Aymenn al-Tamimi, an expert on extremism at the Middle East Forum said the tone of the half-hour speech was "very much of a caliphate on the defensive."
Iraqi forces and their allies see the battle for Mosul as capping a two-year recovery from the rout that saw Daesh sweep through the Arab heartland north and west of Baghdad.
As they regained ground and the 'caliphate' declined, defections from Daesh ranks increased, providing intelligence that enabled coalition aircraft to take out key field commanders.
Daesh has continued to post propaganda video from Mosul, the latest of which showed a busy market area and cars stopping at traffic lights.
With colder weather setting in, concern has grown for the city's civilian population.
Aid groups say up to a million people could seek to flee as soon as they can but shelter is available for only a fraction of that number.
The United Nations says it has received credible reports of Daesh forcing tens of thousands of civilians into Mosul from outlying areas for use as "human shields".