Iran, Oman Launch Passenger Shipping Line
November, 10, 2016 - 17:17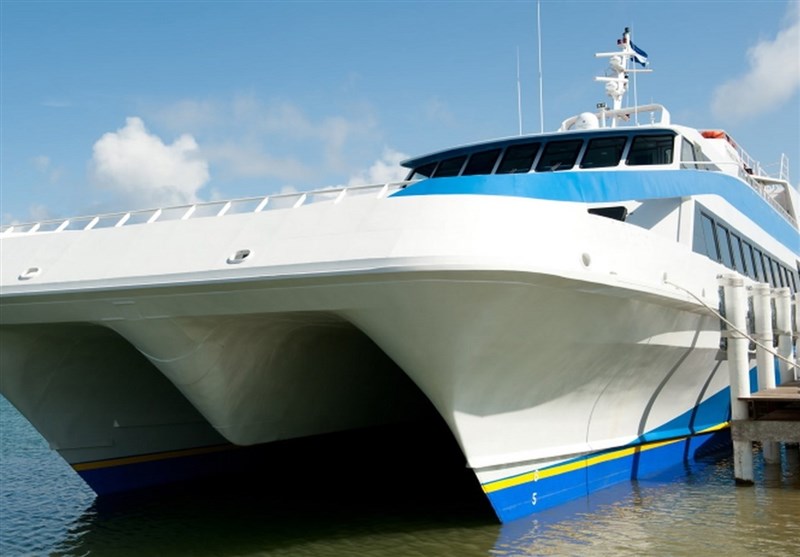 TEHRAN (Tasnim) – Iran and Oman launched the first direct passenger shipping line between the Islamic Republic's southeastern port city of Chabahar and Oman's capital of Muscat, an Iranian deputy minister announced.
The first shipping line for maritime travels between Iran and Oman was inaugurated at Chabahar on Wednesday in a ceremony attended by Roads and Urban Development Minister Abbas Akhoundi, his deputy, Mohammad Saeidnejad, told Tasnim on Thursday.
Catamarans crisscross between Chabahar and Muscat once a week, carrying passengers every Wednesday, he explained.
A single trip between the two ports takes around three hours, he added, noting that fares for round trips vary from around 4 to 8 million rials ($110 to $220).
The deputy minister also unveiled plans for employing Iranian ships in the route in the near future.
Iran and Oman launched a shipping line for trade vessels in February, between port of Shahid Rajaee and Sohar.
The route was opened to facilitate the transport of agricultural products and perishable goods between the two countries.
Iran and Oman share age-old and close diplomatic, economic, military and tourism ties.
According to Iran's embassy in Muscat, flow of tourists from Iran to Oman increased by around 10 percent in 2015 and the number of Iranian visas issued to Omanis showed an increase of around 37 percent.