Obama Urges Americans to 'Forge Unity' after Bitter Election
TEHRAN (Tasnim) – Three days after Election Day, US President Barack Obama used his last Veterans Day speech to urge Americans to learn from the example of veterans as a divided nation seeks to "forge unity" after the bitter 2016 campaign.
November, 12, 2016 - 13:08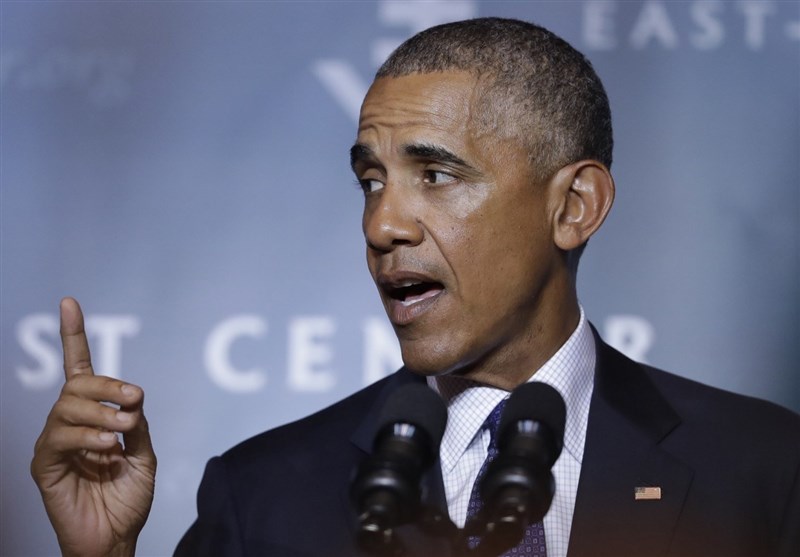 Obama, in remarks at Arlington National Cemetery, noted that Veterans Day often comes on the heels of hard-fought campaigns that "lay bare disagreements across our nation."
"But the American instinct has never been to find isolation in opposite corners," Obama said. "It is to find strength in our common creed, to forge unity from our great diversity, to maintain that strength and unity even when it is hard."
He added that now that the election is over, "as we search for ways to come together, to reconnect with one another and with the principles that are more enduring than transitory politics, some of our best examples are the men and women we salute on Veterans Day."
Tuesday's election of Republican Donald Trump led to protests across the US.
With just two months left in his term, Obama noted how he's aged over the past eight years, the Associated Press reported.
He read excerpts from an essay by a middle-schooler who wrote that veterans are special because they will defend people regardless of their race, gender, hair color or other differences.
"After eight years in office, I particularly appreciate that he included hair color," Obama quipped.