IRIB Reporter Martyred in Aleppo
TEHRAN (Tasnim) – A reporter with the Islamic Republic of Iran Broadcasting (IRIB) lost his life in the embattled city of Aleppo, northwestern Syria.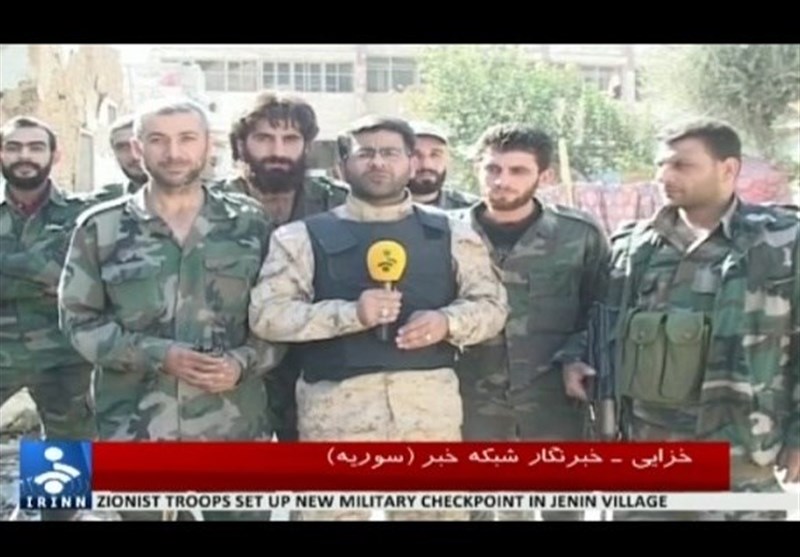 Mohsen Khazaei had reported for the IRIB from the battlefields in Syria for three years before his martyrdom.
According to some reports, he lost his life when shrapnel from a mortar shell hit him in the head. His cameraman, Tamer Sandooq, was injured in the shoulder.
The Iranian reporting team came under mortar fire by terrorists in Minyan district in the western part of Aleppo.
Aleppo, once Syria's second largest city before the start of war in the country, has been a major frontline in the Syrian army's fight against different Takfiri militant groups. The city has been divided into two parts. Militants have occupied the city's eastern parts for four years.
Syria has been gripped by civil war since March 2011 with various terrorist groups, including Daesh (also known as ISIS or ISIL), currently controlling parts of it.
According to a report by the Syrian Center for Policy Research, the conflict has claimed the lives of over 470,000 people, injured 1.9 million others, and displaced nearly half of the country's pre-war population of about 23 million within or beyond its borders.