Iraqi Forces Battle Waves of Suicide Car Bombs in Mosul Push
TEHRAN (Tasnim) – Iraqi forces battled waves of suicide car bombs Sunday as they attempt to advance deeper into Mosul in the face of heavy resistance from Daesh.
November, 13, 2016 - 15:17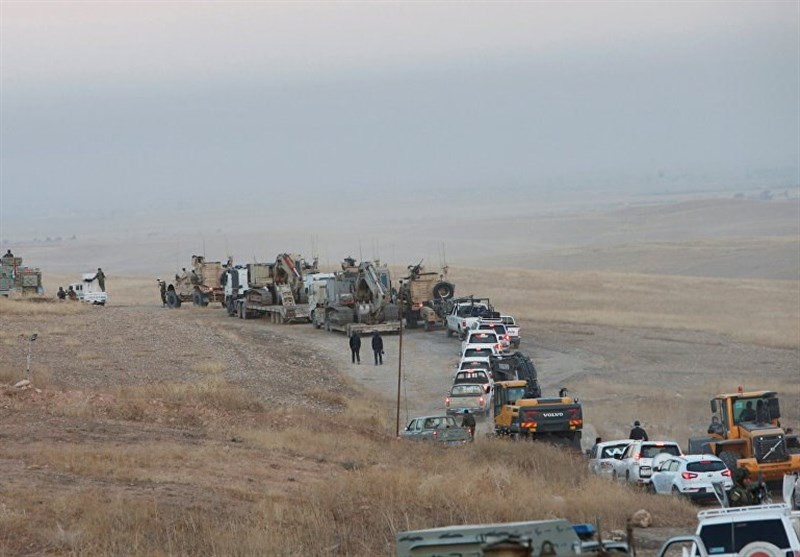 Troops are converging from several fronts on the city, Iraq's second-largest and the terrorists' last major holdout in the country. The special forces have advanced the furthest so far, and hold a handful of urban districts.
Officers say they have cleared the neighborhoods of Qadisiya and Zahra, and are planning to advance further in the coming hours. Over the past week they have inched forward slowly, trying to avoid casualties among their troops and civilians as suicide bombers in armor-plated vehicles rush forward from hiding spots among densely populated areas.
"The only weapons they have left are car bombs and explosives," said Iraqi special forces Maj. Gen. Sami al-Aridi as he radioed with commanders in the field. "There are so many civilian cars and any one of them could be a bomb," he said, AP reported.
Several suicide car bombers attacked in the same area Saturday, wounding around a dozen troops, three civilians, and killing a child, officers said. They spoke on condition of anonymity because they weren't authorized to brief reporters.
The troops are building berms and road blocks to prevent car bombs from breaching the front lines. Since last week's quick advance into Mosul proper, they have struggled to hold territory under heavy Daesh counterattacks.
The Iraqi armed forces do not release official casualty figures, but field medics have noted dozens of killed and wounded since the operation to liberate the city began on Oct. 17.