Iranian Navy Building 2 Large Naval Zones, 3 Bases on Makran Coasts: Commander
November, 21, 2016 - 12:54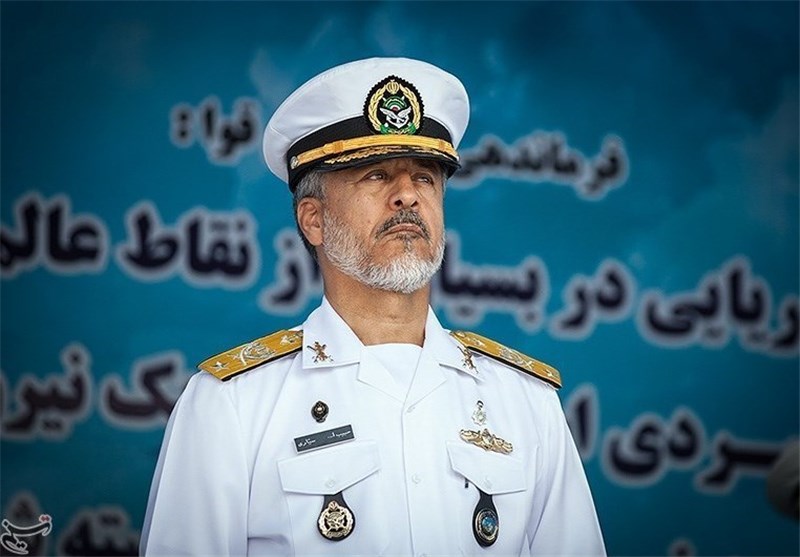 TEHRAN (Tasnim) – Iranian Navy Commander Rear Admiral Habibollah Sayyari announced that the Navy has started the construction of two large naval zones and three bases on the coasts of Makran, located in southeast of the country.
Speaking at a press conference on Monday, Rear Admiral Sayyari highlighted the Navy's development projects, saying that the Islamic Republic is constructing two large naval zones and three bases on Makran coasts.
The coasts of Makran, is located in Iran's southeastern region, next to the Oman Sea.
The strategic area has attracted the attention of many Iranian decision-makers and military officials, particularly after Leader of the Islamic Revolution Ayatollah Seyed Ali Khamenei stressed the need for development of the region.
Back in November 2014, in a meeting with high-ranking navy commanders, Ayatollah Khamenei said, "The issue of development of the coasts of Makran is also among those basic tasks, and the plans for that region should be carried out more rapidly."
Elsewhere, Read Admiral Sayyari hailed the powerful presence of his forces in the international waters and said the Navy has dispatched 44 flotilla of warships to high seas over the past years.
The commander went on to say that the Navy has ensured the security of naval routes north of the Indian Ocean.
The naval forces have escorted 3,844 merchant ships and oil tankers in the Gulf of Aden, Rear Admiral Sayyari noted.
In recent years, Iran's naval forces have increased their presence in international waters to secure naval routes and protect merchant vessels against pirates.