More Than 800 Lufthansa Flights Grounded as Pilots Resume Strike
November, 29, 2016 - 12:09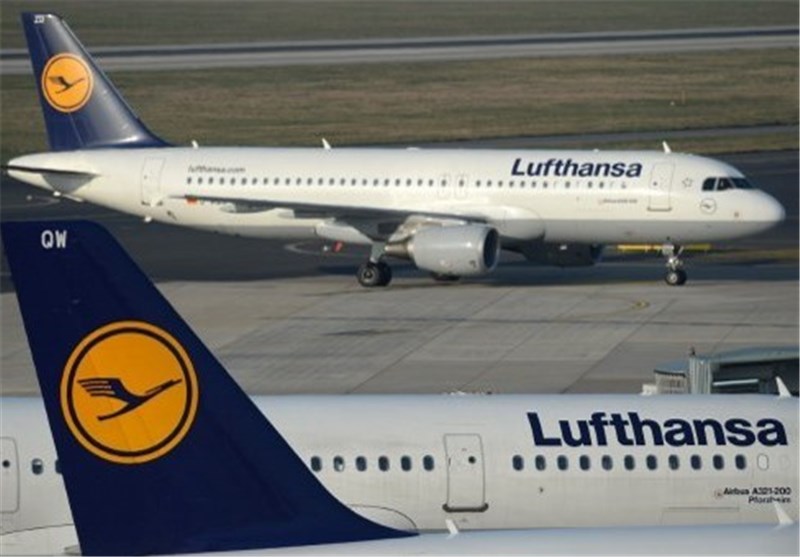 TEHRAN (Tasnim) – German airline Lufthansa cancelled hundreds of flights on Tuesday as its pilots started two days of strikes amid a long-running pay dispute that has cost the German flagship carrier hundreds of millions of euros since early 2014.
The walkout affects short-haul flights departing across Germany on Tuesday, forcing Lufthansa to cancel 816 out of around 3,000 planned flights. The pilots have also announced plans to strike on short- and long-haul flights on Wednesday.
Lufthansa has offered to increase the pilots' pay by 4.4 percent in two installments and make a one-off payment worth 1.8 months' pay. Union Vereinigung Cockpit (VC) wants an average annual pay rise of 3.7 percent for 5,400 pilots over a five-year period backdated to 2012.
VC rejected the latest pay offer from Lufthansa late on Friday and has also rebuffed a bid for mediation.
"For mediation you need an offer that can be the basis of negotiations," VC board member Alexander Gerhard-Madjidi told Deutschlandfunk radio on Tuesday. "Lufthansa has not made such an offer."
He said including demands for concessions in return for a wage increase, Lufthansa's offer worked out to a 15 percent pay cut, Reuters reported.
Last week, Lufthansa had to cancel nearly 2,800 flights during a four-day walkout from Wednesday that affected more than 350,000 passengers, the 14th walkout in the dispute.