US Senate to Vote on ISA Extension This Week: Republican Leader
TEHRAN (Tasnim) – The US Senate plans to vote on a bill, known as Iran Sanctions Act (ISA), this week that would extend sanctions on Iran for 10 years, Senate Majority Leader Mitch McConnell, R-Ky., said.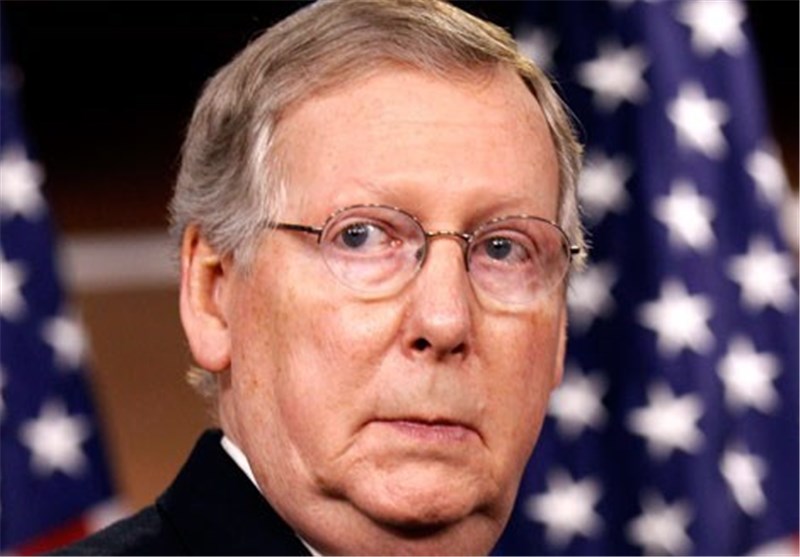 "Preserving these sanctions is critical given Iran's disturbing pattern of aggression and its persistent efforts to expand its sphere of influence across the Middle East," McConnell said as cited by Washington Examiner on Tuesday.
The existing sanctions are even more critical, he argued, "given how the administration has ignored Iran's overall efforts to upset the balance of power in the greater Middle East, and how it has been held hostage by Iran's threats to withdraw from the nuclear agreement."
On November 16, the House of Representatives voted 419 to one for a 10-year reauthorization of the Iran Sanctions Act, or ISA, a law initially adopted in 1996 on the baseless allegation that Tehran is pursuing non-civilian objectives in its peaceful nuclear energy program, Reuters reported.
The Iran measure will expire at the end of 2016 if it is not renewed. It must still be passed by the Senate and signed by President Barack Obama in order to become law.