Iran to Respond to Any JCPOA Violation: AEOI Chief
TEHRAN (Tasnim) – Iran's nuclear chief strongly objected to a recent decision by the US Senate to extend Iran Sanctions Act (ISA) for another 10 years, stressing that the Islamic Republic has the right to react as it sees fit in case of any breach of the JCPOA by other parties to the nuclear deal.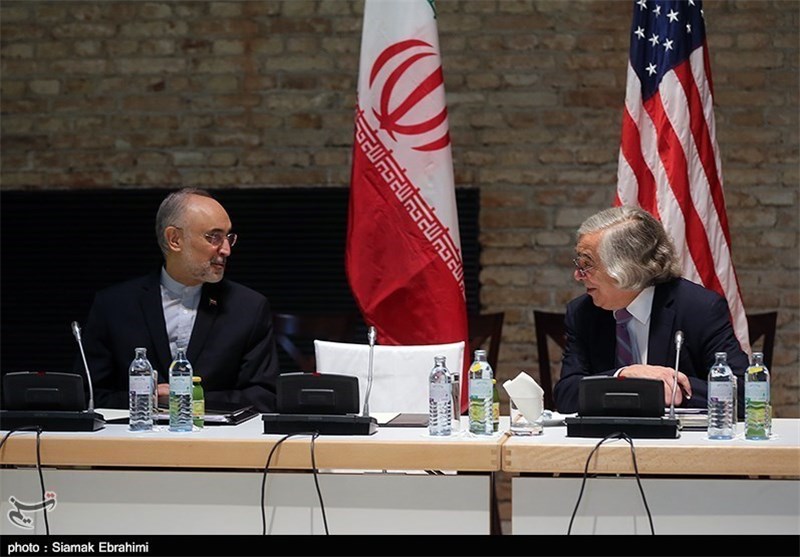 The Islamic Republic of Iran has fulfilled all its obligations under the Joint Comprehensive Plan of Action (JCPOA), the July 2015 nuclear deal between Tehran and world powers, and expects other parties, the US in particular, to also fulfill their commitments under the deal, Head of the Atomic Energy Organization of Iran (AEOI) Ali Akbar Salehi said on Sunday in a meeting with US Energy Secretary Ernest Moniz in Vienna, Austria.
Stressing that the nuclear deal has been reflected in a United Nation Security Council resolution and cannot be dismissed by one government, the Iranian nuclear chief called on Washington to stop the implementation of the ISA.
"Tehran has the right to deliver a proportionate response," he stressed.
Heading a delegation, Salehi is in the Austrian capital to participate in the "International Conference on Nuclear Security: Commitments and Actions" scheduled to be held from December 5 to 9.
Moniz, for his part, said he will convey Iran's protest to US officials.
He added that the US "is committed to the JCPOA" and President Barack Obama will use his authority to stop any move which does not honor the agreement.