New Interceptor Missiles Fired in Iran Military Drill
December, 12, 2016 - 13:41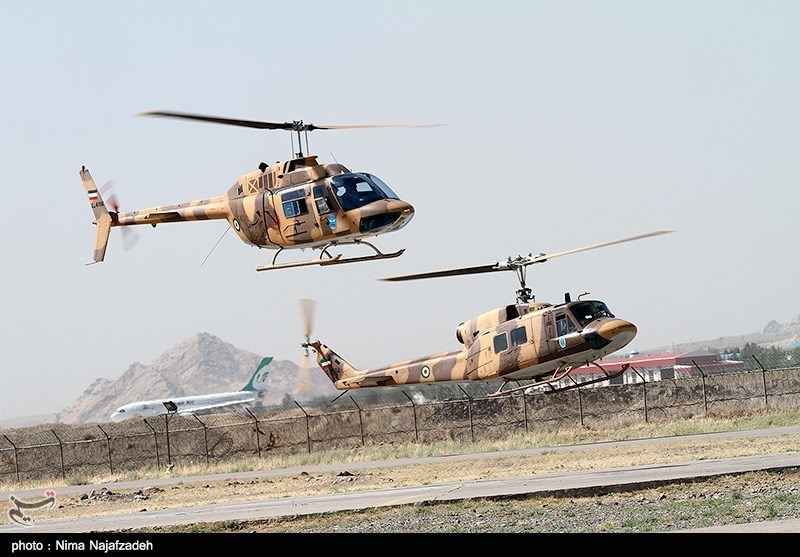 TEHRAN (Tasnim) – The Iranian Army Ground Force's helicopters fired a new version of homegrown interceptor missiles during a large-scale military exercise on Monday.
On the second day of the war game -codenamed "Muhammad Rasulullah-4" (Muhammad, the Messenger of God)- choppers of the Army Ground Force's Airborne Unit targeted the hypothetical enemy's vessels off the Sea of Oman's coasts with 'Toofan' (Hurricane) interceptor missiles.
Manufactured by local experts, the interceptor missile has been upgraded in terms of range, accuracy and launcher system.
A top commander told reporters in the war game zone that homegrown electronic warfare systems with cutting edge technology are being used in the military drill.
According to General Mohsen Sayyad, the electronic warfare gear used in the drill has been integrated into communication systems, which employ optical fiber infrastructures to transmit data.
The commander also noted that the bulk of Ground Force's communication systems have been mobilized and integrated with encoders.
In separate comments, General Zavarei, in command of an organization working on military research and self-sufficiency, highlighted the headways made in manufacturing sniper rifles, some of which have been used in the ongoing drill.
He also pointed to advances in the sphere of armored personnel carriers, saying his forces have succeeded to upgrade BTR-80 and have installed new weapons on the personnel carrier.
Iranian military technicians have in recent years taken great steps in manufacturing a broad range of indigenous equipment, making the armed forces self-sufficient in the arms sphere.
Tehran has always assured other nations that its military might poses no threat to regional countries, saying that the Islamic Republic's defense doctrine is entirely based on deterrence.