Rex Tillerson Named as Donald Trump's Secretary of State
TEHRAN (Tasnim) – Rex Tillerson, the president and chief executive of ExxonMobil, has been officially named as Donald Trump's choice for US secretary of state, the president-elect's transition team has said.
December, 13, 2016 - 16:15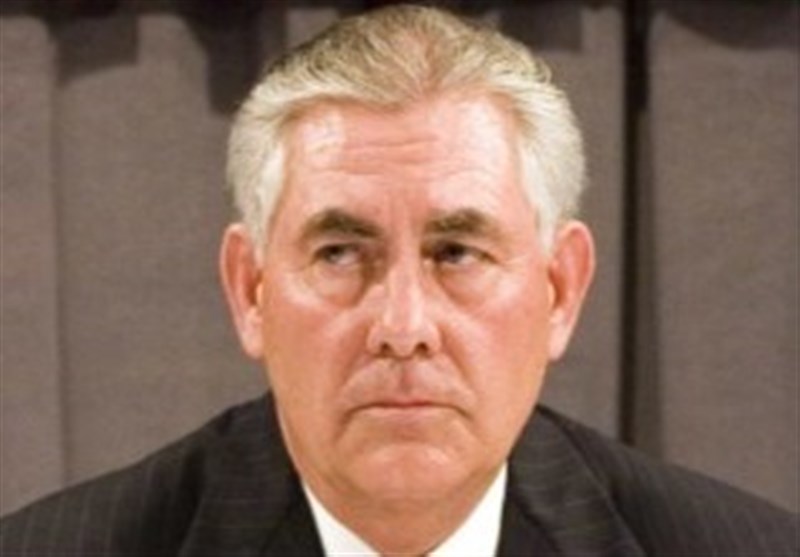 "His tenacity, broad experience and deep understanding of geopolitics make him an excellent choice for secretary of state," Trump said in the team's statement. "He will promote regional stability and focus on the core national security interests of the United States."
The announcement of the oil executive as Trump's choice for the role of top diplomat comes after a selection process that considered figures including the former presidential candidate Mitt Romney and the former CIA chief David Petraeus.
Senators from both parties have raised concerns about Tillerson's lack of experience and close ties to the Russian president, Vladimir Putin.
Tillerson's confirmation hearings in the Senate are likely to be a bitter and emotional struggle. He is a recipient of Moscow's Order of Friendship, having grown close to Putin and his circle while working on oil exploration in Russia, which was frozen when the US imposed sanctions in 2014, the Guardian reported.
The Kremlin praised Tillerson on Monday. "On account of his work as the head of one of the largest oil companies, he had contacts with our representatives more than once," Putin's spokesman, Dmitry Peskov, told journalists. "He fulfils his responsibilities in a highly professional manner."
Romney confirmed on Monday he would not be part of the Trump administration. The former Massachusetts governor, who was always an odd choice for Trump's cabinet given the pair's scathing attacks on one another during the campaign, called it an "honor to have been considered for secretary of state".