Continuation of JCPOA Implementation in US Interest: EU's Mogherini
TEHRAN (Tasnim) – European Union Foreign Policy Chief Federica Mogherini said it is in the interest of the US that last year's nuclear agreement between Tehran and world powers will continue to be implemented following the election of Donald Trump as US president.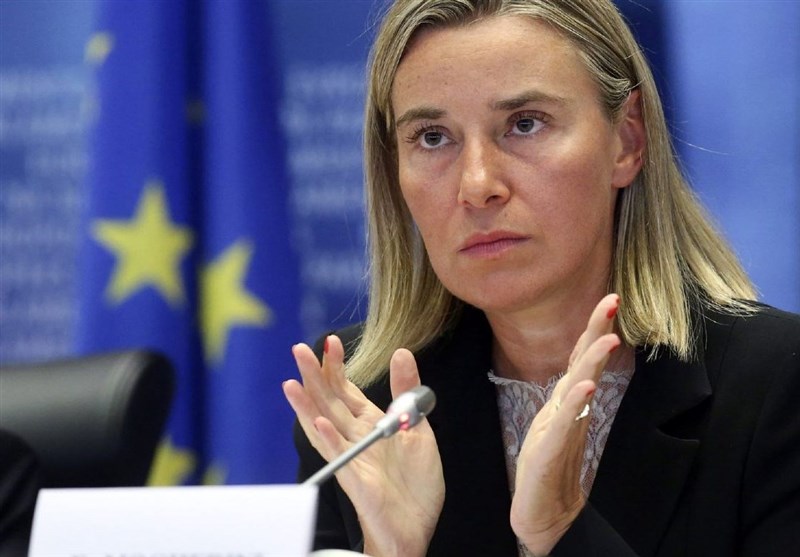 "…I think it is in the interest of the United States that the deal (known as Joint Comprehensive Plan of Action) continues to be implemented," Mogherini said in an interview with The Wall Street Journal in Brussels on Wednesday.
"The President-elect seems inclined to define his choices…on the basis of American interests," she said, adding, "The fact that the deal is fully implemented by both sides has delivered on the impossibility for Iran to have a nuclear weapon."
During his presidential campaign, Republican Trump, who defeated his Democratic rival Hillary Clinton in the November 8 election, had promised to annul the deal, which he referred to as a "disaster" and "the worst deal ever negotiated."
Mogherini further said that it was impossible for Trump to demand fresh concessions from Iran on its nuclear program, adding, "It is an international agreement in the framework of the United Nations. There is no way the agreement can be reopened bilaterally."
She warned that one of the first fallouts of a US decision to walk away from the Iran deal would be a clash with Russian President Vladimir Putin, who helped secure it.
Iran and the Group 5+1 (Russia, China, the US, Britain, France and Germany) reached the nuclear deal, known as the Joint Comprehensive Plan of Action, in July 2015 and implemented it in January this year.
While Tehran has fulfilled all of its commitments under the deal, Washington has failed to fully carry out its undertakings.
Earlier this month, the US Senate voted 99-0 to extend the Iran Sanctions Act (ISA) for another decade.
The bill was passed by the House of Representatives nearly unanimously in November, and congressional aides said they expected Obama would sign it.
Iranian President Hassan Rouhani has warned that implementation of ISA will constitute a "clear and flagrant violation of the JCPOA" and draw a "very harsh reaction" from Tehran.