Leader: Ethnic, Religious Unity Iran's Policy against Foes
TEHRAN (Tasnim) – Leader of the Islamic Revolution Ayatollah Seyed Ali Khamenei described solidarity, close bonds and cooperation among various Iranian ethnic and religious groups as the country's "purposeful political approach" against the enemies' divisive plots.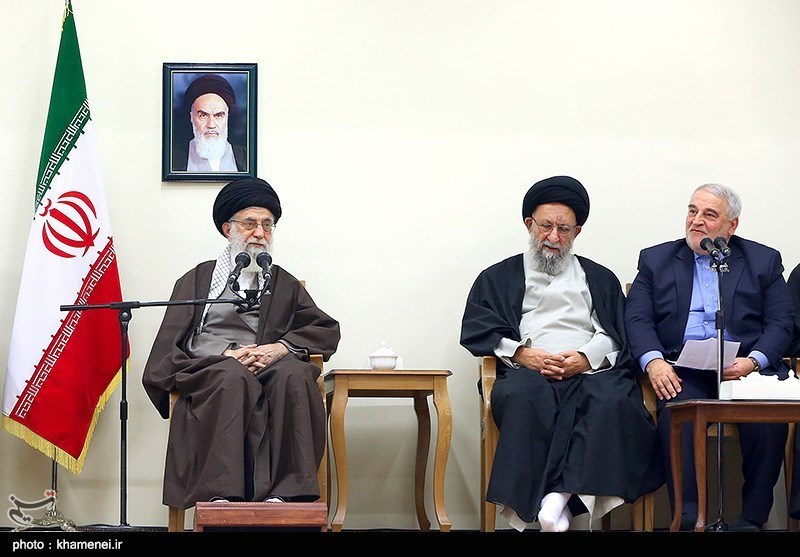 "In the Islamic Iran, and in different parts of (the northern province of) Golestan, different ethnic groups and faiths are diligently preserving coexistence and cooperation, in spite of the conspiracies and desire of the Takfiri currents and the enemy's spying agencies," Imam Khamenei said in a meeting with members of a committee tasked with holding a congress to commemorate martyrs of the province of Golestan.
The meeting was held in Tehran on December 5, but the Leader's comments were made public on Thursday.
Ayatollah Khamenei also described cooperation and affectionate bonds among Iranians as the country's "purposeful, targeted and decisive political policy" to counter the adversaries' divisive measures.
"These cases of coordination, affection and mutual relationship are part of the Islamic Republic's unique possibilities and tools in the asymmetrical war against the global arrogance, namely the US and Zionism, which are incapable of understanding and analyzing it (Iran's policy)," the Leader underscored.
"The existing coordination, coexistence and rapport between Shiites and Sunnis in the country is the greatest weapon against the enemies of Islam, Quran and Iran," Ayatollah Khamenei went on to say.
The leader then called on all Iranian people and officials to feel responsibility to safeguard the country against the adversaries, stressing the need for efforts to know "the enemy and its plots."
Imam Khamenei has frequently described promoting unity among Muslim nations as Iran's "official policy", warning that the enemies of the Islamic Ummah plot to create a rift between Iran and the Islamic world.