Iran's Nuclear Propulsion Program to Get Underway Soon: President
December, 19, 2016 - 14:47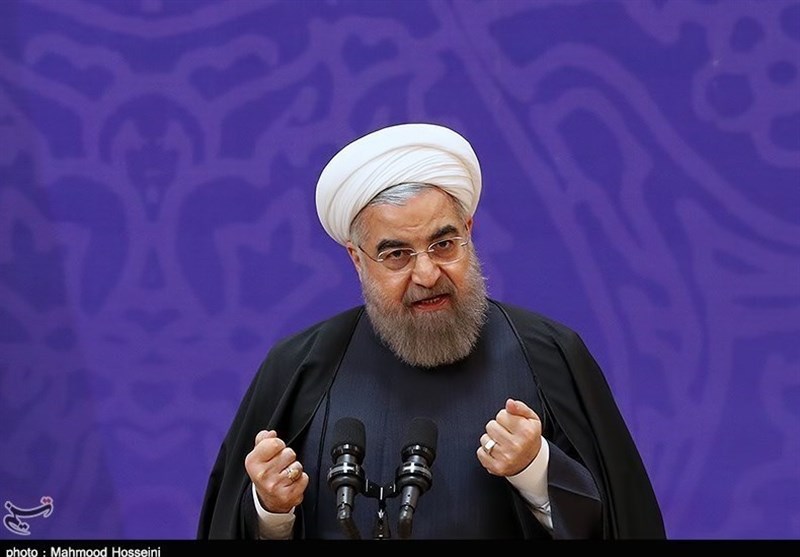 TEHRAN (Tasnim) – Iranian President Hassan Rouhani said the country's program to develop nuclear propulsion systems will begin in the near future.
Speaking at a ceremony in Tehran on Monday held to unveil Iran's Charter on Citizens' Rights, President Rouhani pointed to his campaign promises regarding centrifuges operating in the country's nuclear sites and said he has fulfilled the pledges.
Rouhani said as he had promised, the IR1 centrifuges, which were the first generation of the kind, have been replaced by IR8 centrifuges, which are the most advanced and modern centrifuges.
He said that the time has come to begin the program on nuclear propulsion system, noting that a directive has already been issued in this regard and that nuclear propulsion devices will soon come into operation.
"Yesterday, we announced to the International Atomic Energy Agency (IAEA) that the agency should technically assist Iran in developing nuclear propulsion (systems)," Rouhani added.
In separate directives issued to the Foreign Ministry and the Atomic Energy Organization of Iran (AEOI) on Tuesday, President Rouhani demanded that they draw appropriate plans to design and manufacture nuclear propulsion devices as well as the fuel required for them.
He instructed Foreign Minister Mohammad Javad Zarif and Ali Akbar Salehi, the head of the AEOI, to report back to him on the issue within a maximum period of three months.
The president said the measures were warranted in light of the United States' foot-dragging in fulfilling its commitments under the multilateral nuclear deal and the recent ratification of an anti-Iran legislation in the US Congress known as the Iran Sanctions Act (ISA).
Earlier this month, the US Senate voted 99-0 to extend the ISA for another decade.
The bill was passed by the House of Representatives nearly unanimously in November, and congressional aides said they expected Obama would sign it.
President Hassan Rouhani has warned that implementation of ISA will constitute a "clear and flagrant violation of the JCPOA" and draw a "very harsh reaction" from Tehran.